Effortlessly extend your style and embrace the convenience of going longer between washes. Uniquely crafted with natural ingredients, our dry shampoo powder instantly absorbs excess oil, promoting scalp health and strand strength for a truly refreshed and rejuvenated look that lasts all day.
Maximum Absorption: Instantly absorbs oil and impurities, leaving hair refreshed and radiant.
Natural Ingredients: Delicate formulation maintains moisture and reinforces shine while supporting scalp health.
Biotin Boost: Plumps strands and enhances fullness for smoother appearance while enriching your scalp.
Invisible Formula: Lightweight formula seamlessly blends into your hair without leaving behind chalky residue.
100% Benzene-Free: Confidently enjoy our clean formula, consciously crafted without benzene for the health-conscious beauty enthusiast.
Details
Benefits
How To Use
Ingredients
Subscription
View full details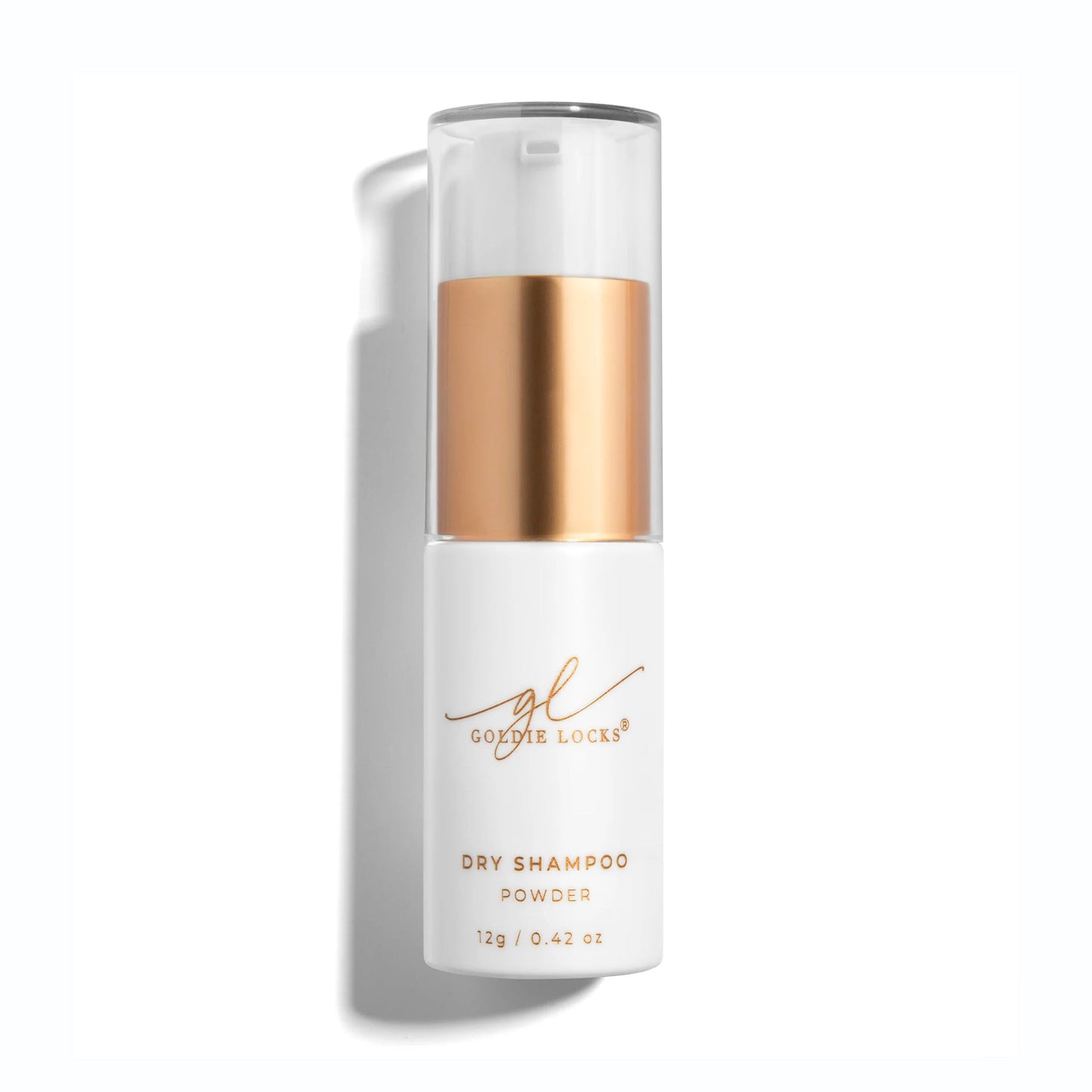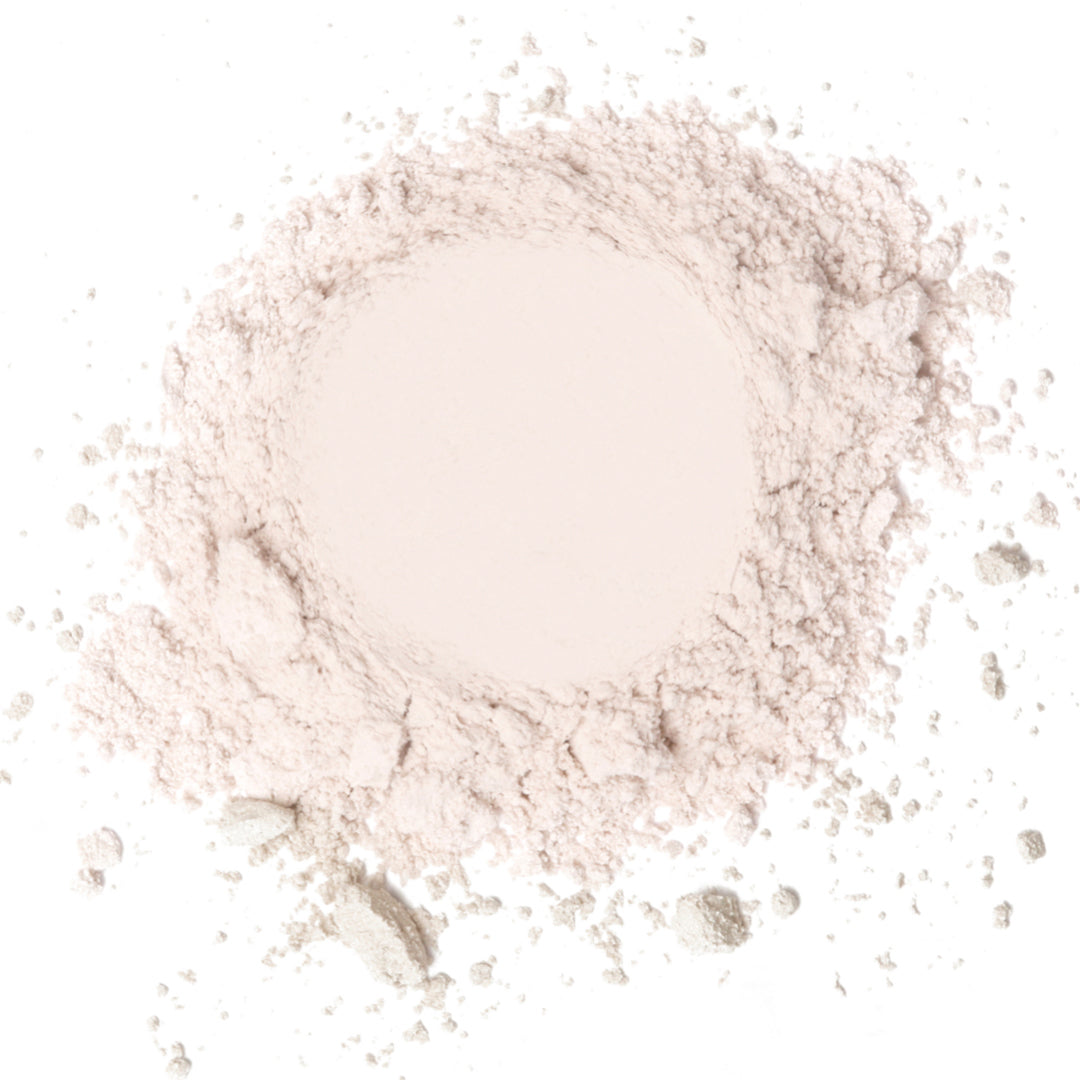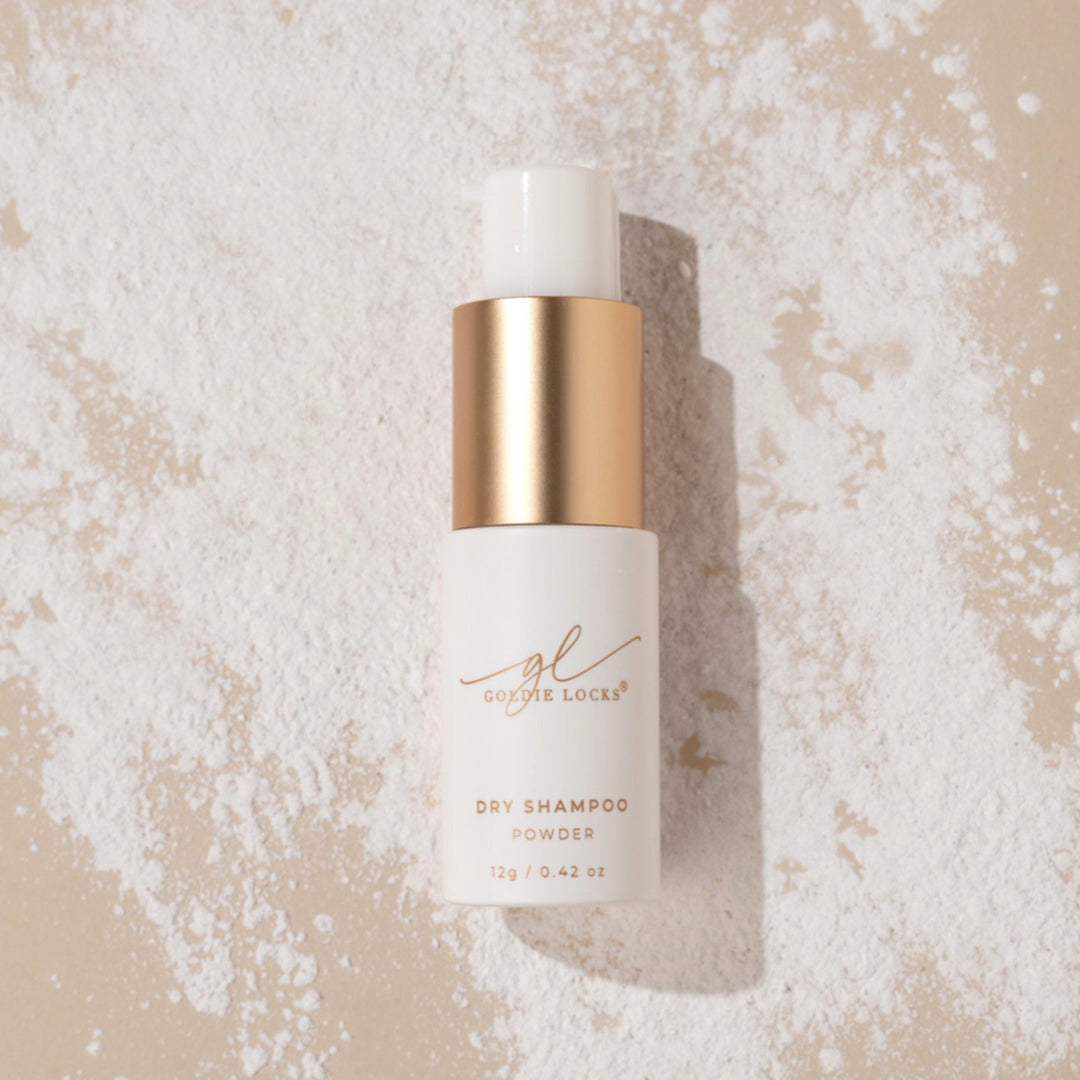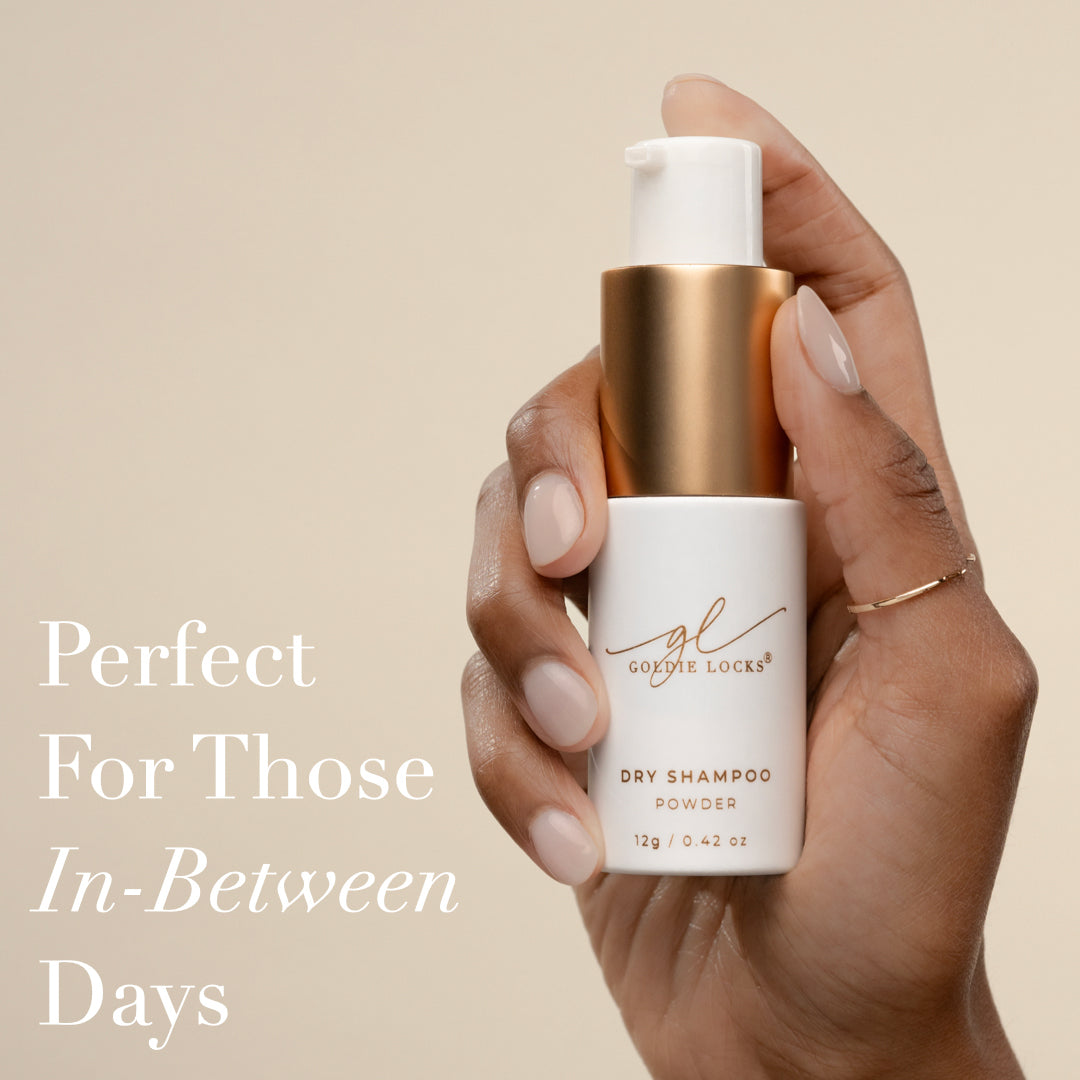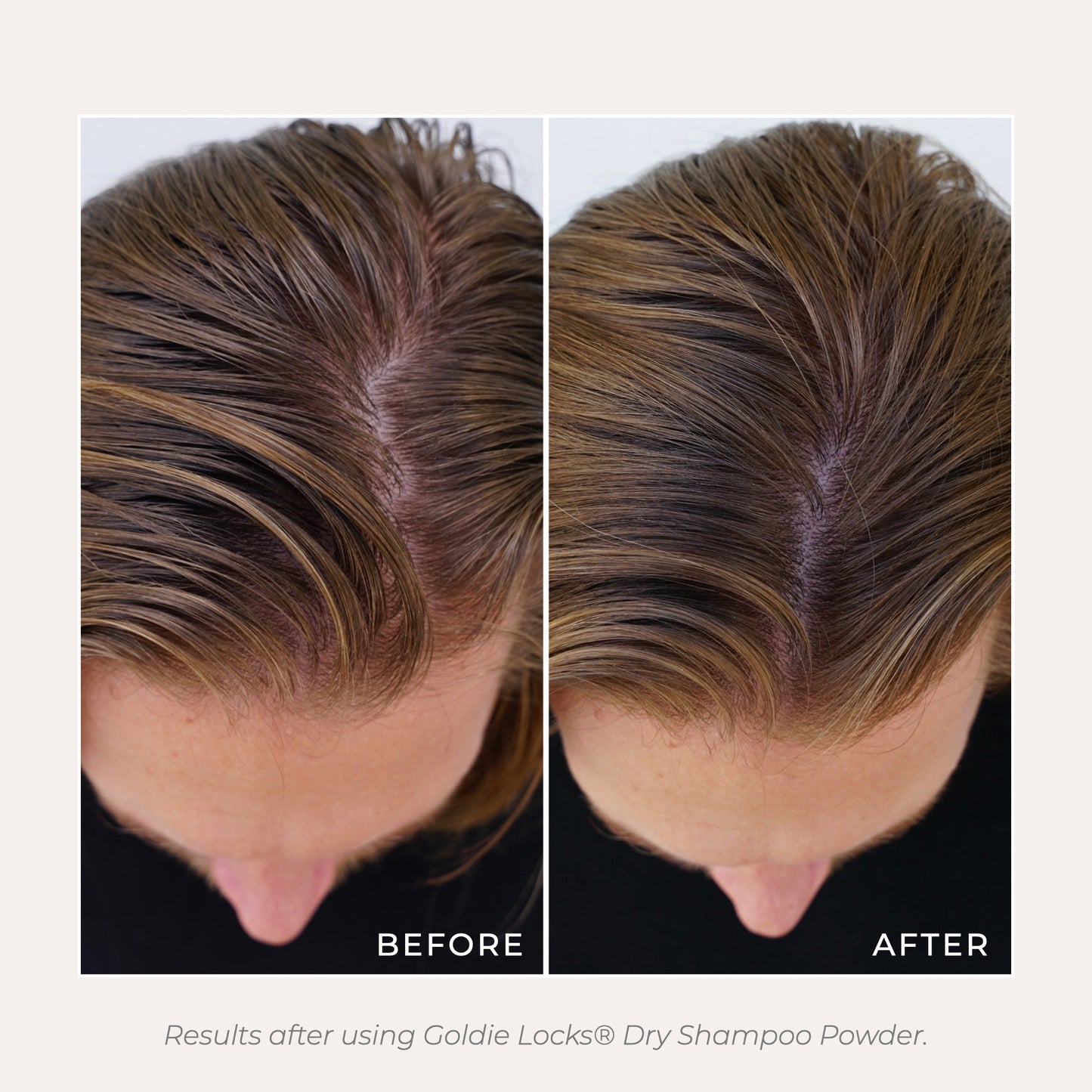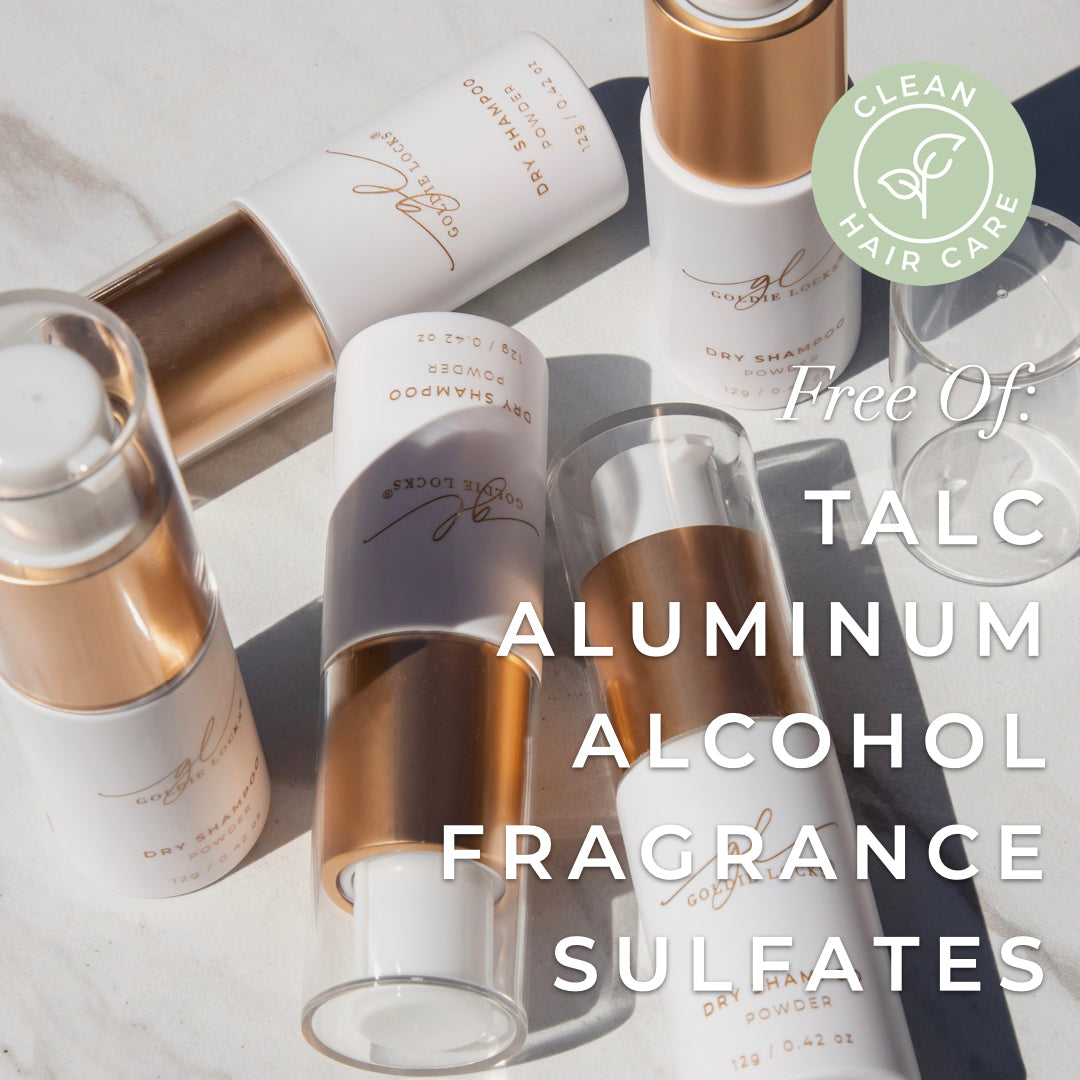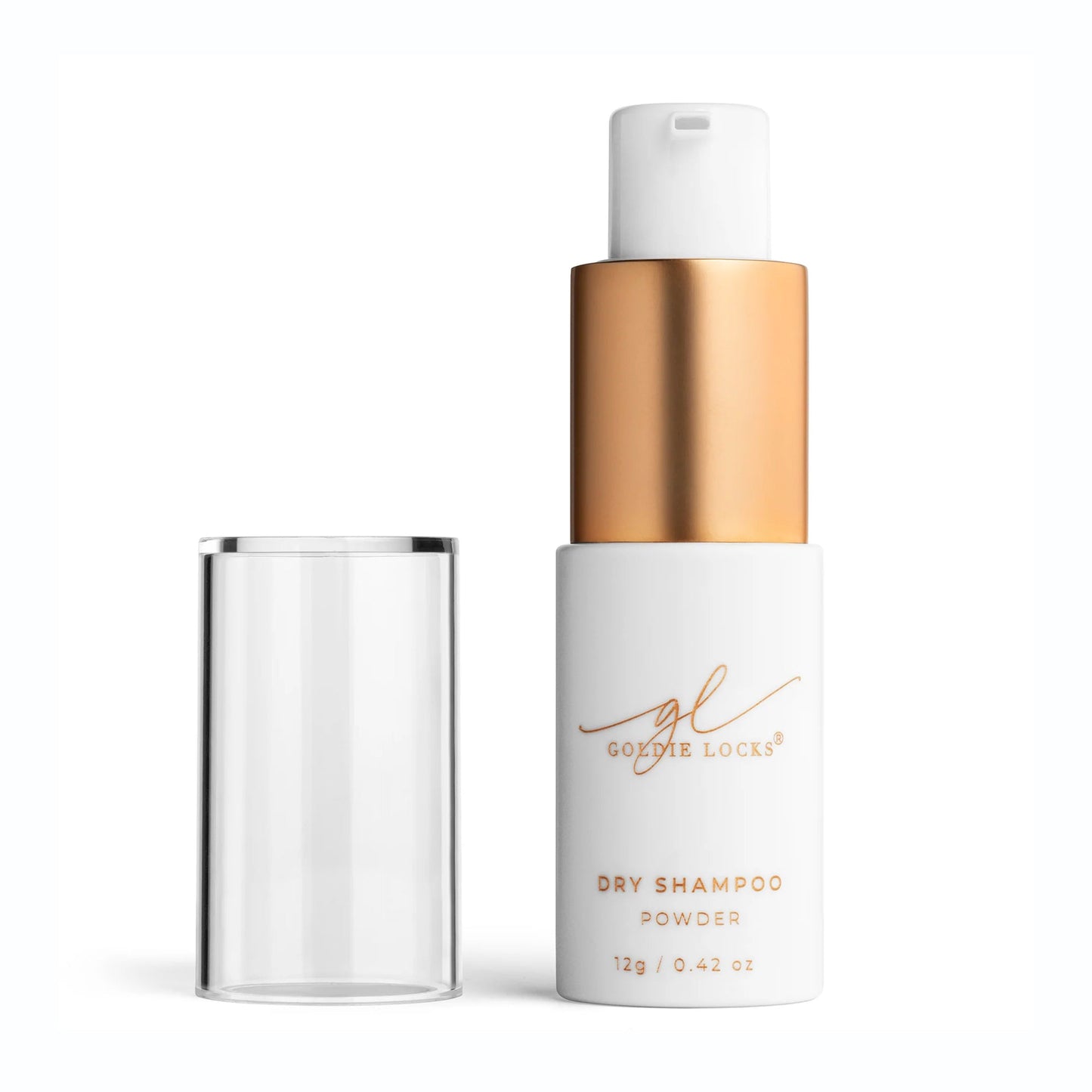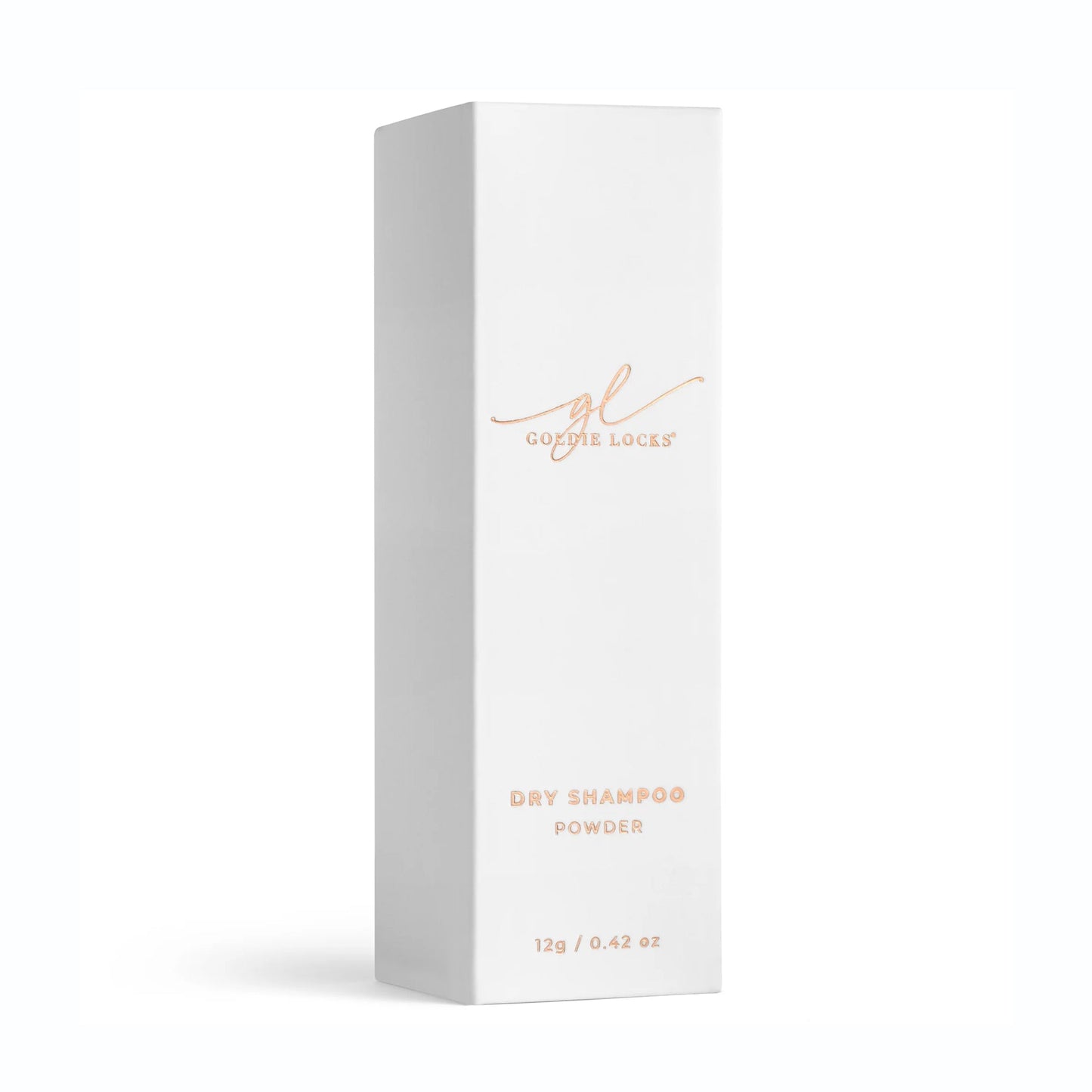 Details
Premium-quality, clean ingredients formulated to deliver exceptional results.
Natural ingredients
No synthetic fragrances
Talc free
Aluminum free
RESPONSIBLY MADE
Vegan
Cruelty free
Eco-Friendly Packaging
FREE OF
SULFATES • PARABENS • PHTHALATES •
GLUTEN • DMDMH
MADE FOR
Made for all hair types + textures
Extension friendly
Color safe
EXTENSION APPROVED
Goldie Locks® hair care is thoughtfully formulated to extend the life, vibrancy, and integrity of hair extensions.
Benefits
Maximum oil absorption
Lightweight invisible formula
Increases body + bounce
Delicate formulation for scalp health
Extends finished style
Refreshes 2nd day hair
All natural ingredients
Nutrient rich formula
How To Use
Divide the hair in vertical sections focusing on the scalp application. Lightly spray powder along each part where oil absorption is desired. Massage scalp to create volume. Repeat if necessary until desired look and feel is achieved. Brush hair thoroughly or massage powder into scalp until evenly distributed. Gently tip bottle upside down (tip, not shake) as needed to increase powder flow.
Pro Tip
Apply before bed to wake up to fresh hair full of body and bounce. 
Ingredients
KEY INGREDIENTS
STARCH BLEND
Absorbs oil and impurities while enriching your scalp.
HIBISCUS + CACTUS FLOWER
Maintains moisture and reinforces shine.
BIOTIN
Plumps strands and coats hair for smoother appearance. 
Oryza Sativa (Rice) Starch, Tapioca Starch, Silica, Kaolin, Avena Sativa (Oat) Kernel Flour, Hibiscus Sabdariffa Flower Powder, Rubus Idaeus (Raspberry) Seed Powder, Opuntia Ficus-Indica Flower Extract, Hydroxyethylcellulose, Mica, Biotin
Subscribe + Save
How It Works
Choose your product and select 'subscribe + save'.
Easily manage your subscription by logging in to your account. Easily pause, skip, or cancel anytime.
Complimentary shipping on all subscription orders.
If you have opted for monthly subscription payments, Goldie Locks® will charge your credit card on file on the same day of every month. This generally will fall on the day that your subscription was originally created; the only exception would be if the payment was declined, and we had to retry the payment on a later date than usual. The next payment would still be taken on the original date, as your billing cycle remains unchanged. Monthly subscriptions are automatically renewed at the end of the billing cycle, to ensure a seamless experience.
You will also receive advanced email notifications at least 2 days prior to your billing cycle to inform you about the upcoming charge to your credit card on file. You may log in to your account to update your subscription settings.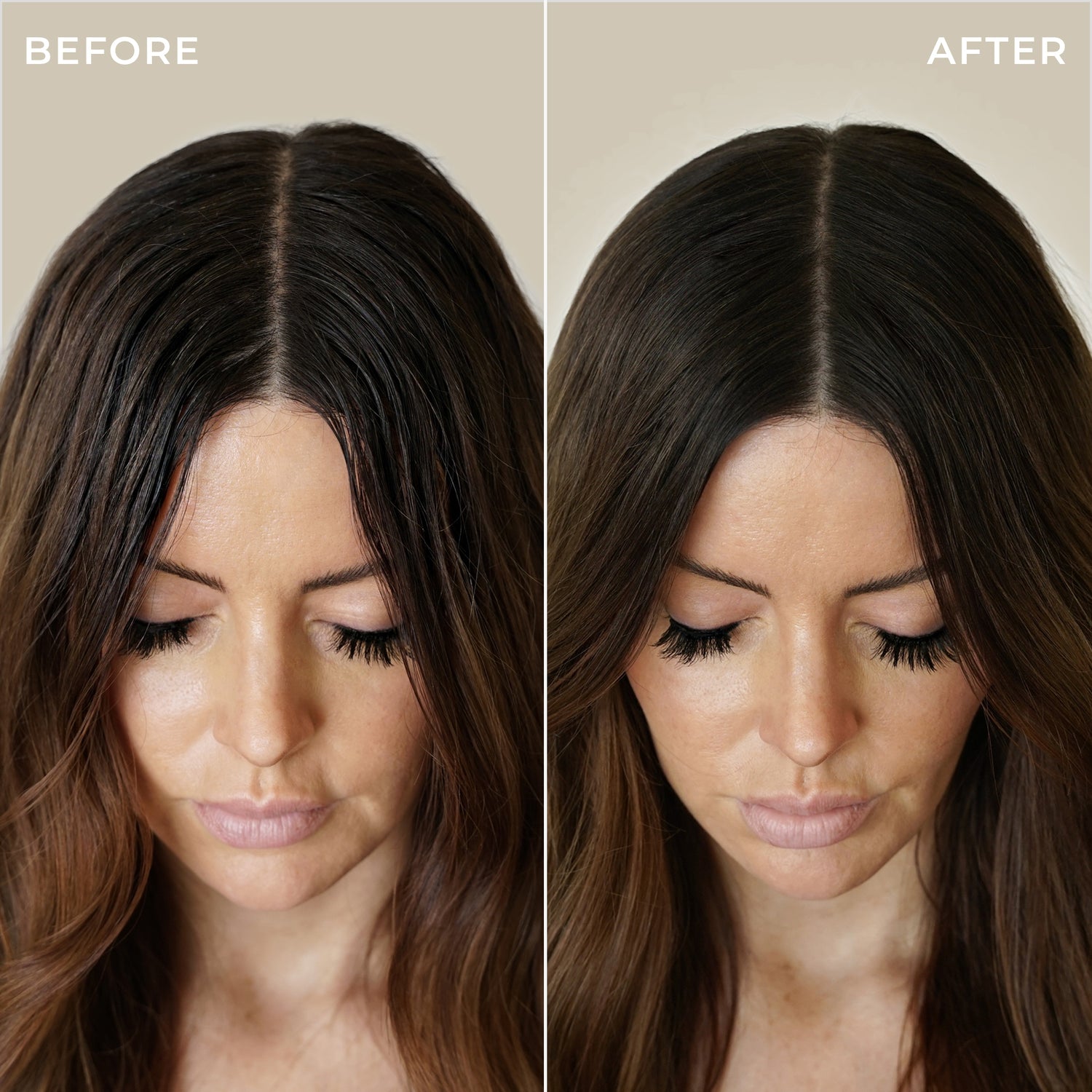 The 'No Wash' Wash For
Instantly Refreshed Hair
Absorbs excess oil + neutralizes odors.
Adds subtle volume without grit of traditional aerosol products.
Blends invisibly into hair without leaving behind chalky residue.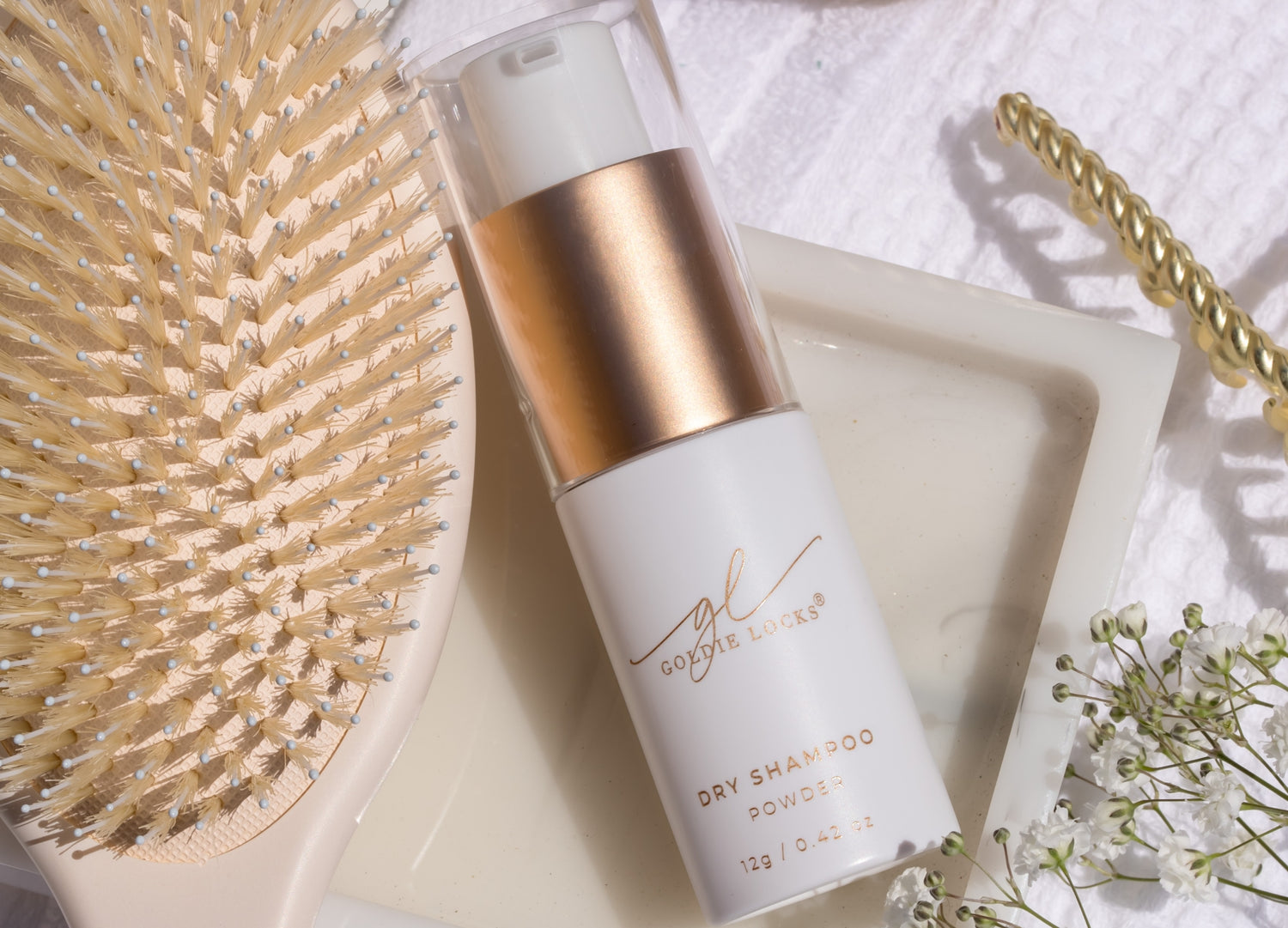 Perfect For Those
In-Between Days
Delicate formula helps support scalp health.
Free of talc, aluminum, aerosol, fragrance, sulfates, parabens, phthalates, and gluten.
Made for all hair types, textures, and hair colors.
Complete Your Hair Routine

Goldie Locks® Products are free of Parabens, Sulfates, Phthalates, and Dmdmh. Gluten Free.
Cruelty Free. Vegan.
Questions
DOES GOLDIE LOCKS® DRY SHAMPOO POWDER LEAVE A WHITE CAST?
No. When used correctly, the rice and tapioca powders turn colorless once the product becomes worked into the hair, making it great for all hair colors!
DOES THIS PRODUCT CONTAIN FRAGRANCE?
No. Our dry shampoo powder contains no synthetic fragrance. This delicate formulation was designed with natural ingredients to support scalp health and is formulated to naturally help neutralize odors.
CAN SENSITIVE SCALPS USE THIS PRODUCT?
We created this delicate formulation to soothe, enrich, and support scalp health. Our Signature Dry Shampoo Powder is formulated with clean, natural, non-irritating ingredients - making it perfect for those who have sensitive scalps.
IS GOLDIE LOCKS DRY SHAMPOO POWDER BENZENE FREE?
Yes, Goldie Locks Dry Shampoo Powder is benzene-free. The product is carefully formulated to be free from harmful substances.
IS GOLDIE LOCKS DRY SHAMPOO POWDER SULFATE FREE?
Yes, Goldie Locks Dry Shampoo Powder is sulfate-free. The formulation is specifically designed to exclude potentially harmful ingredients like sulfates, along with parabens, phthalates, gluten, and DMDMH.