Create perfectly polished styles, tame flyaways, or enhance texture with a soft, touchable finish. No mess, no unpleasant smell, and no greasy residue. We've got your 'FIX.'
Polished Perfection: Polished styling made easy, leaving you with a soft and touchable finish.
Tame Flyaways: Effortlessly tame frizz, flyaways, and new hair growth with instant control.
Enhance Texture: Our non-greasy formula enhances texture without any worries of product build-up, ensuring long-lasting results you'll love.
Camouflage Split Ends: Instantly conceal split ends with our deeply hydrating formula.
Benefits
How To Use
Ingredients
Subscription
View full details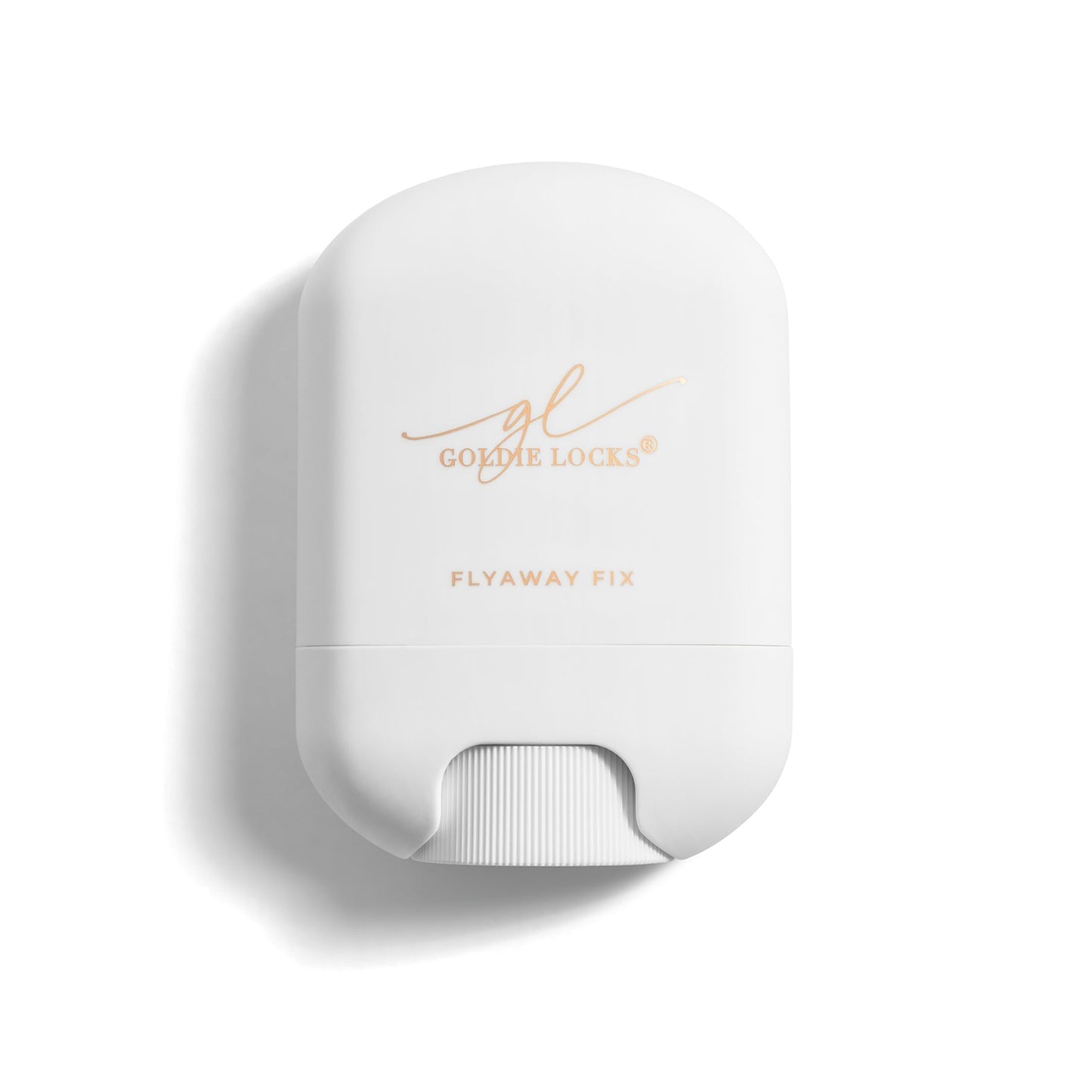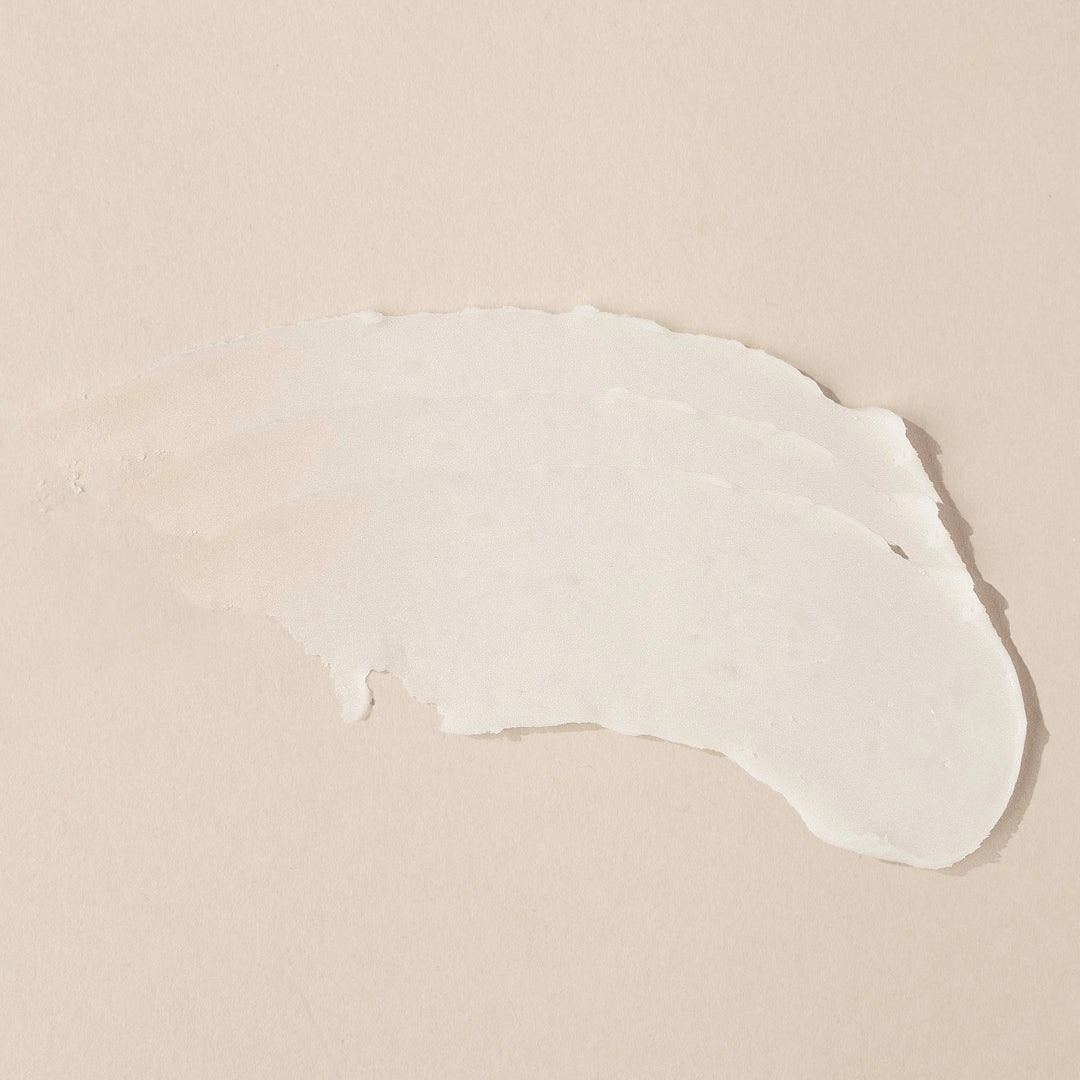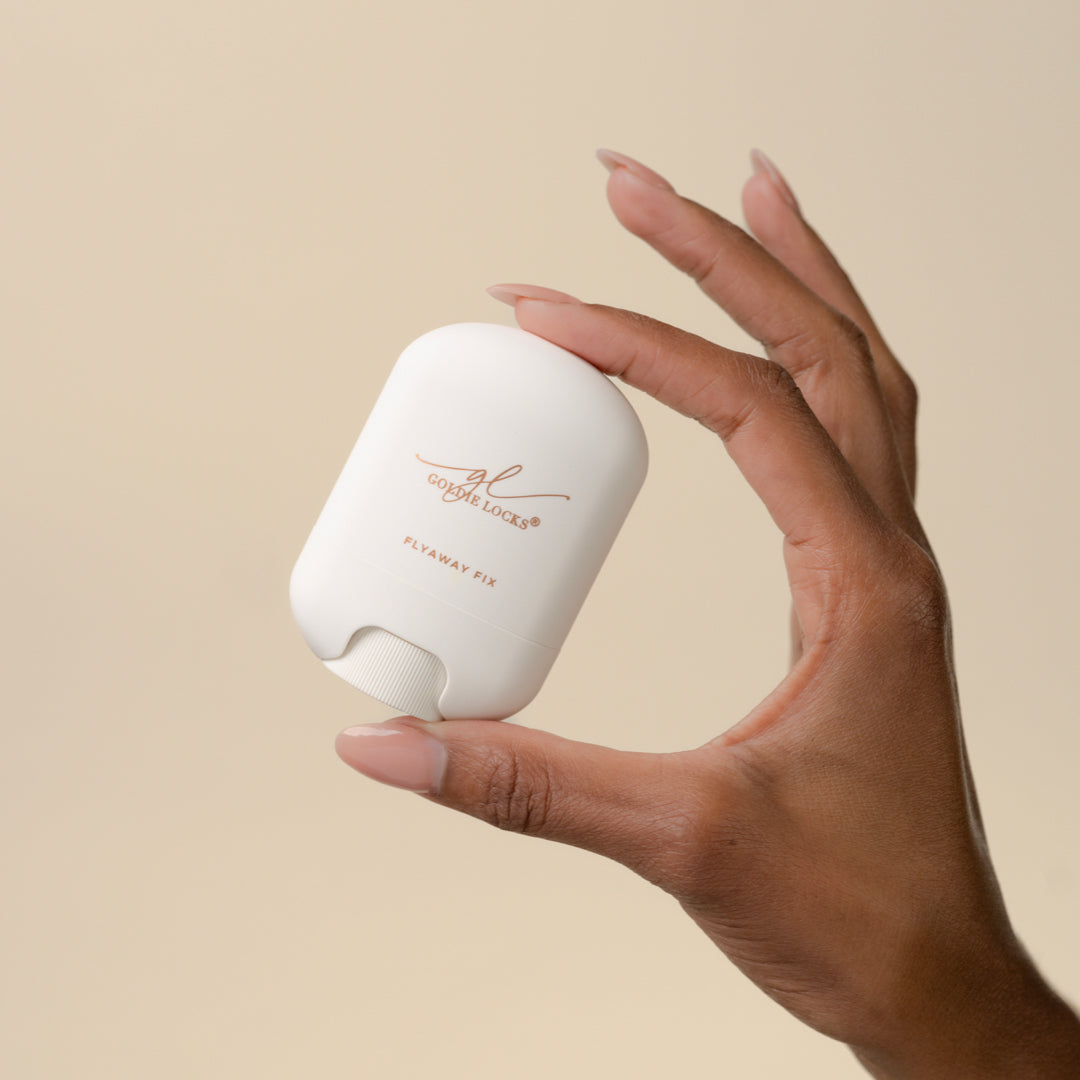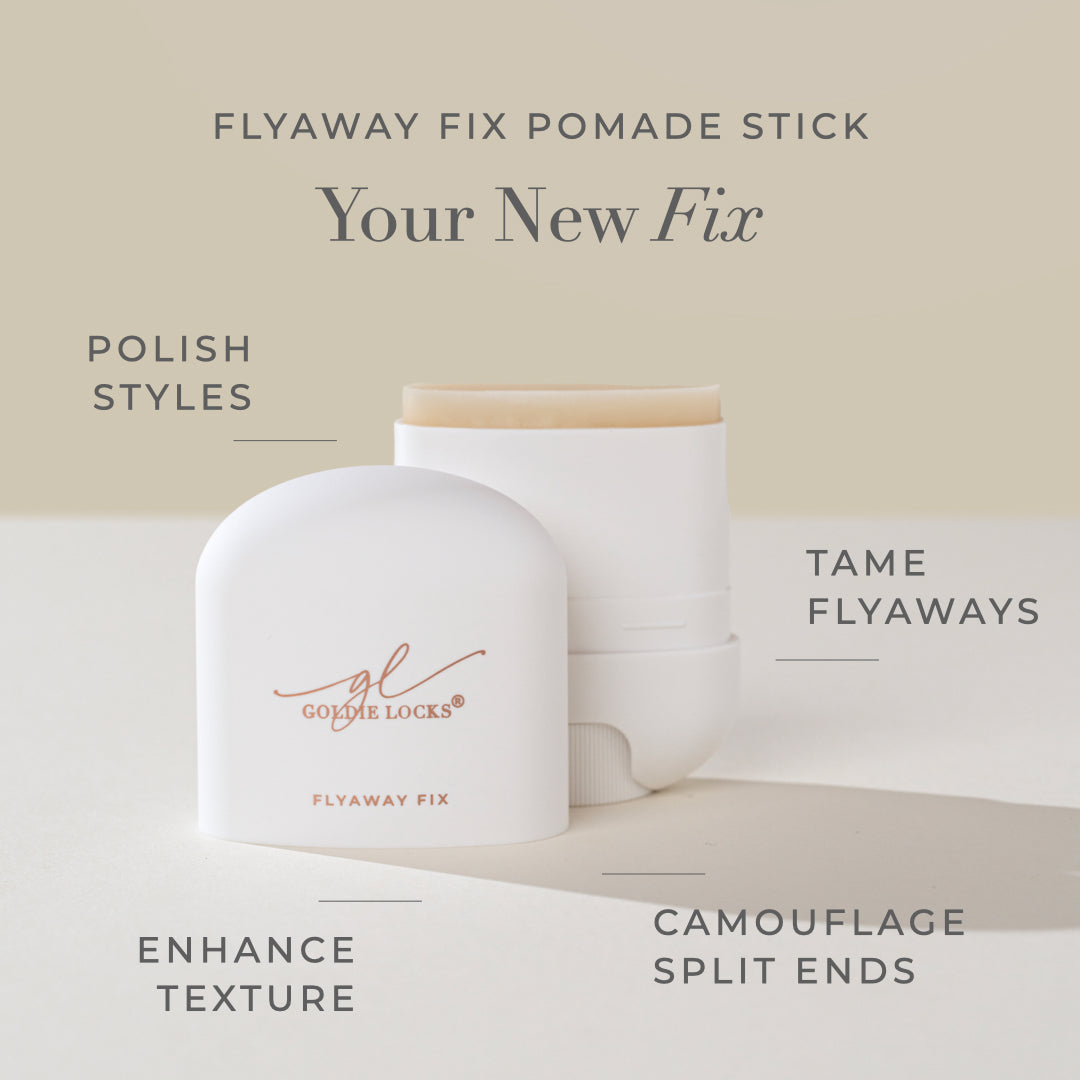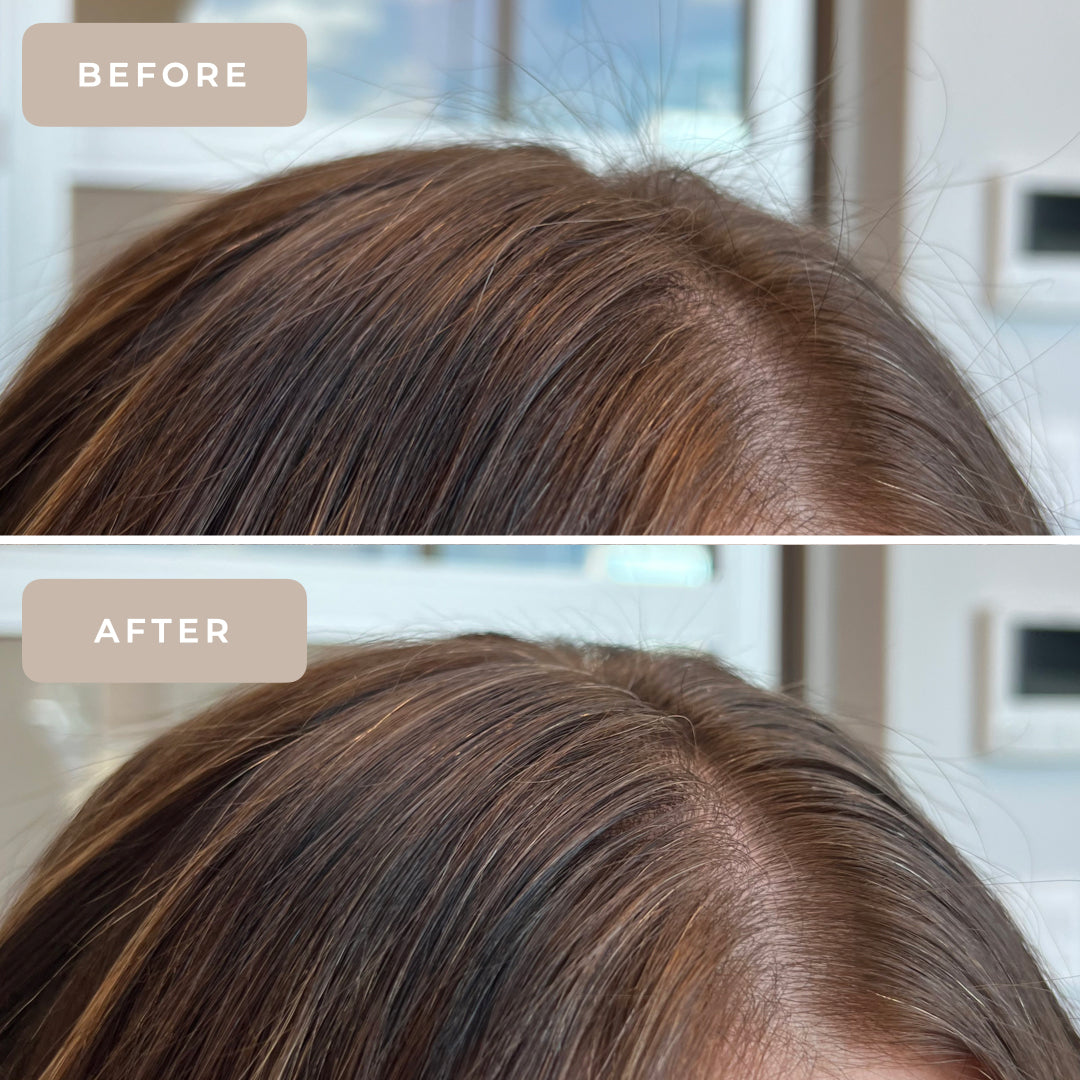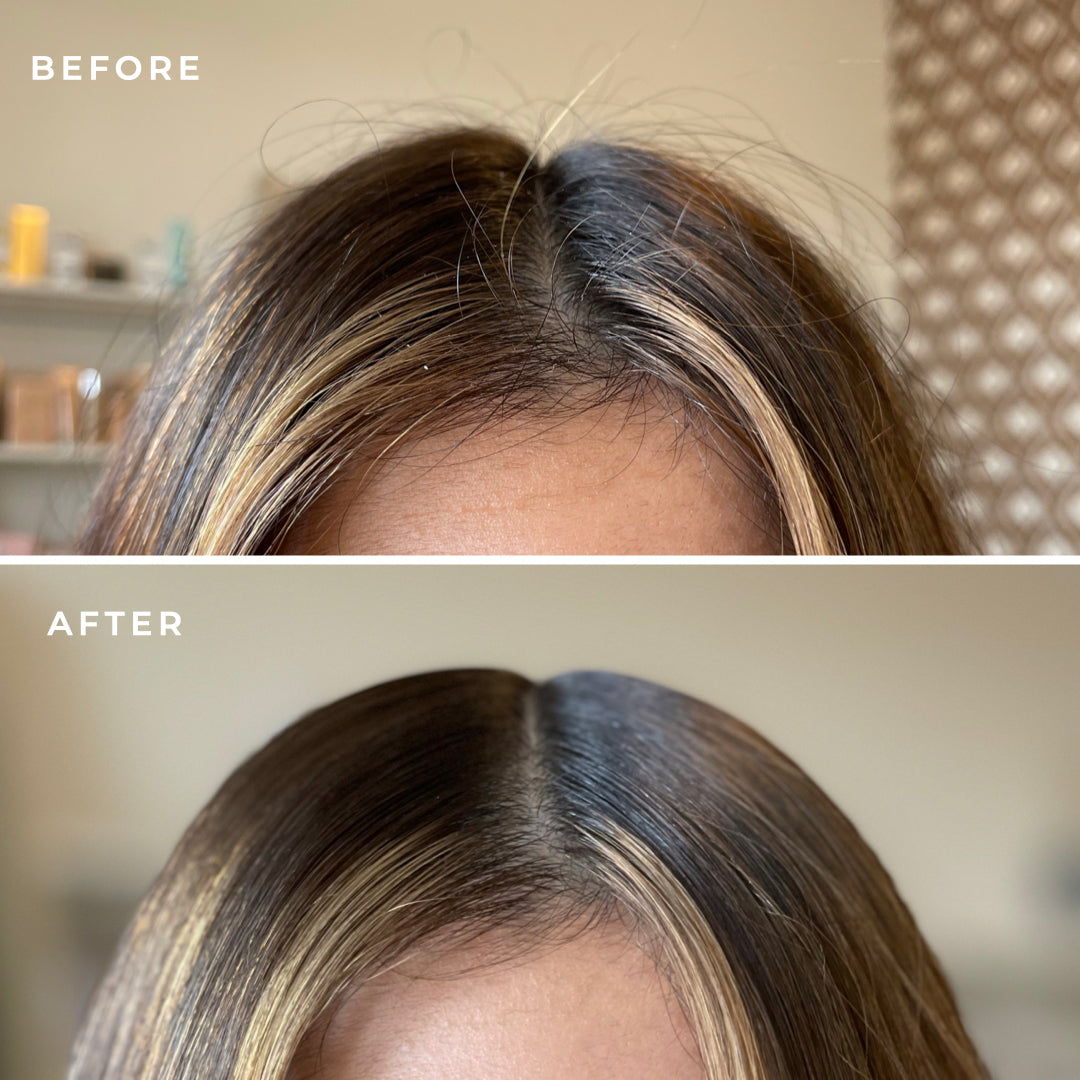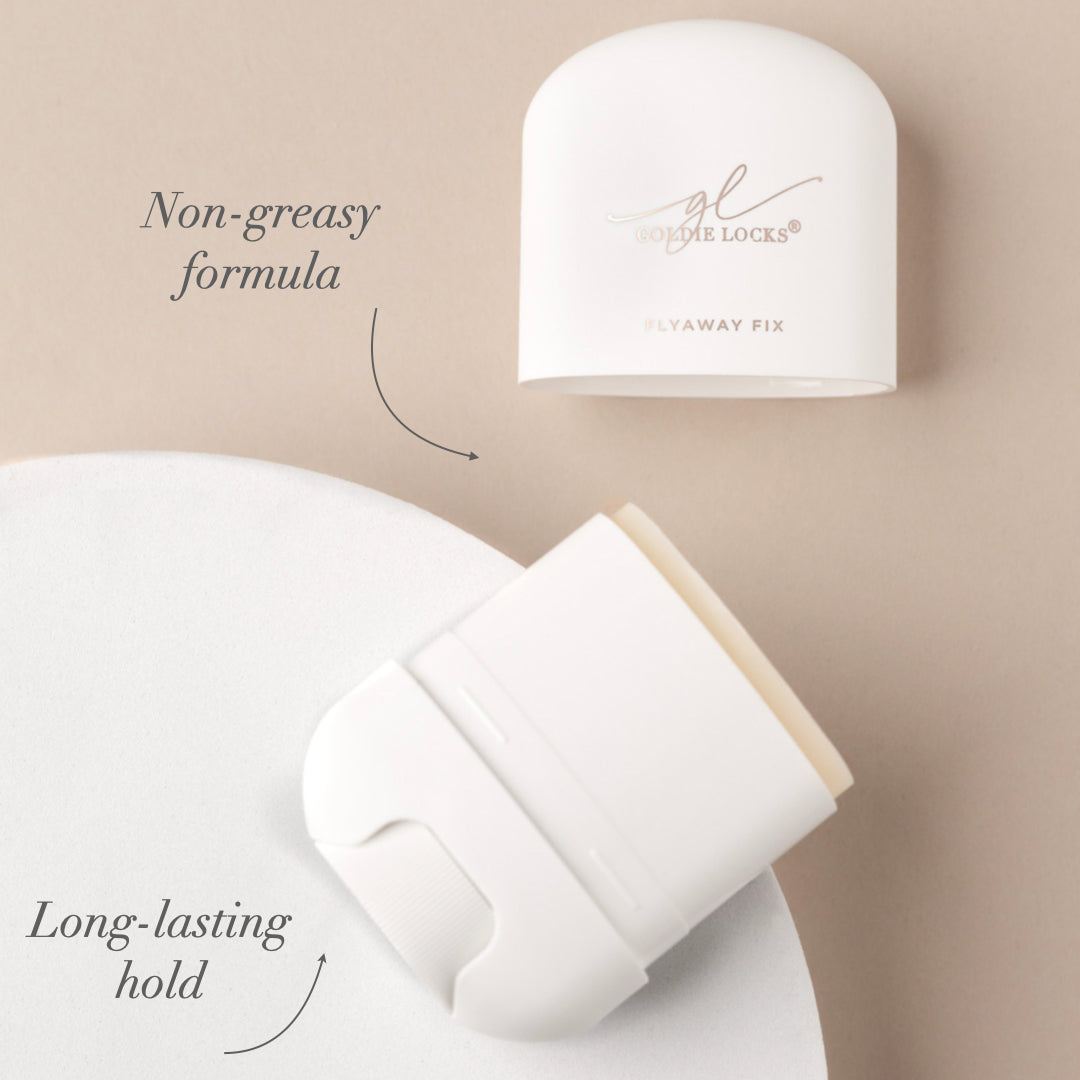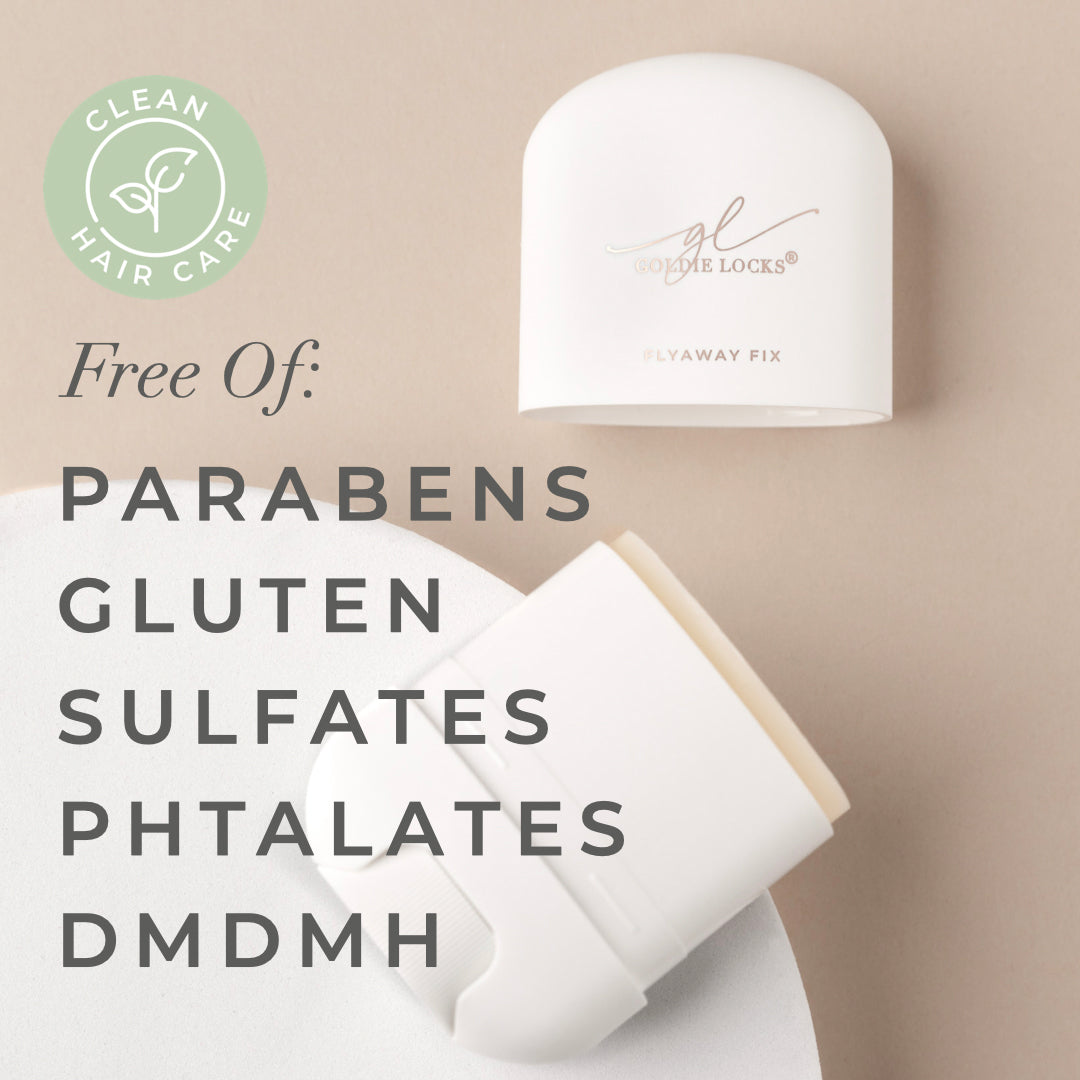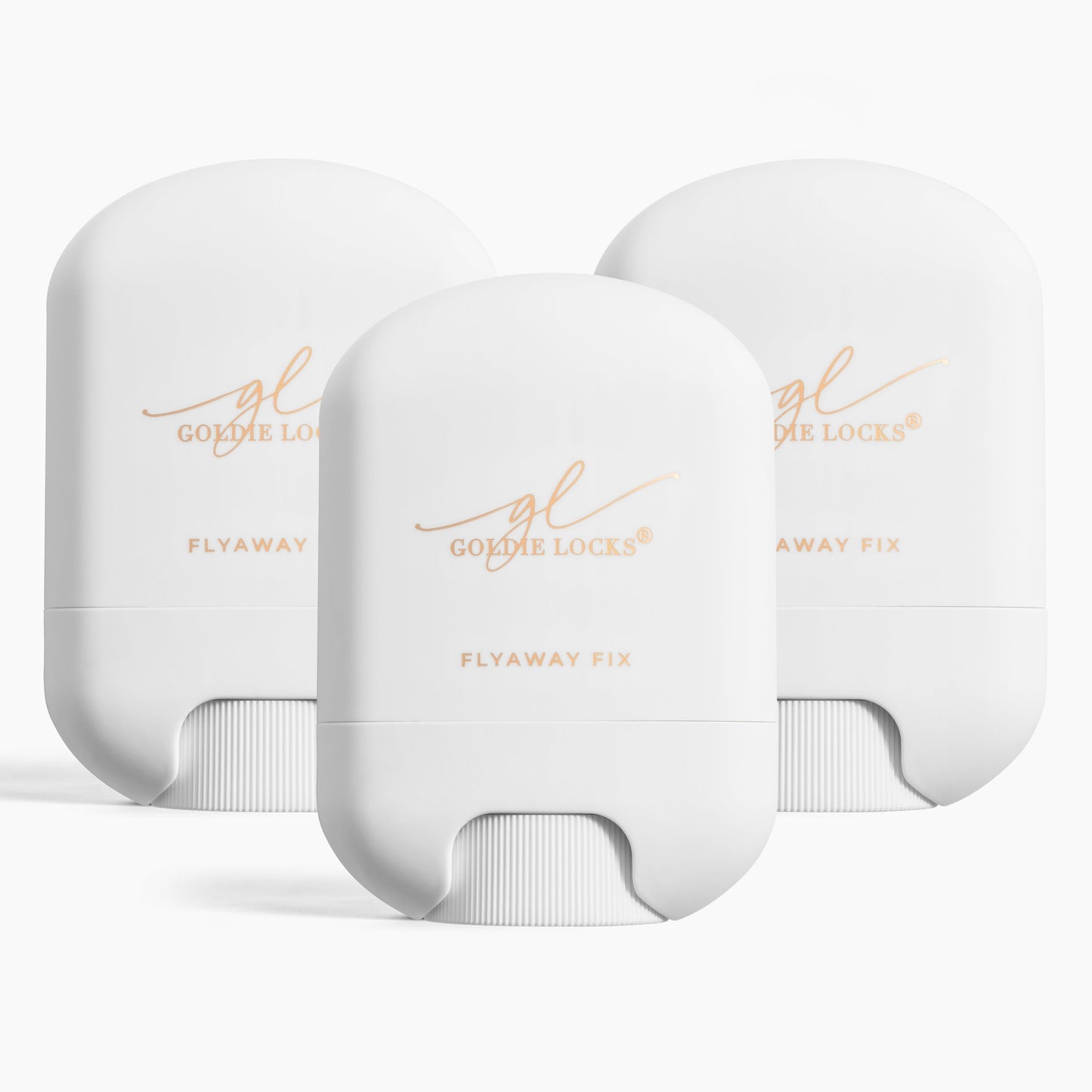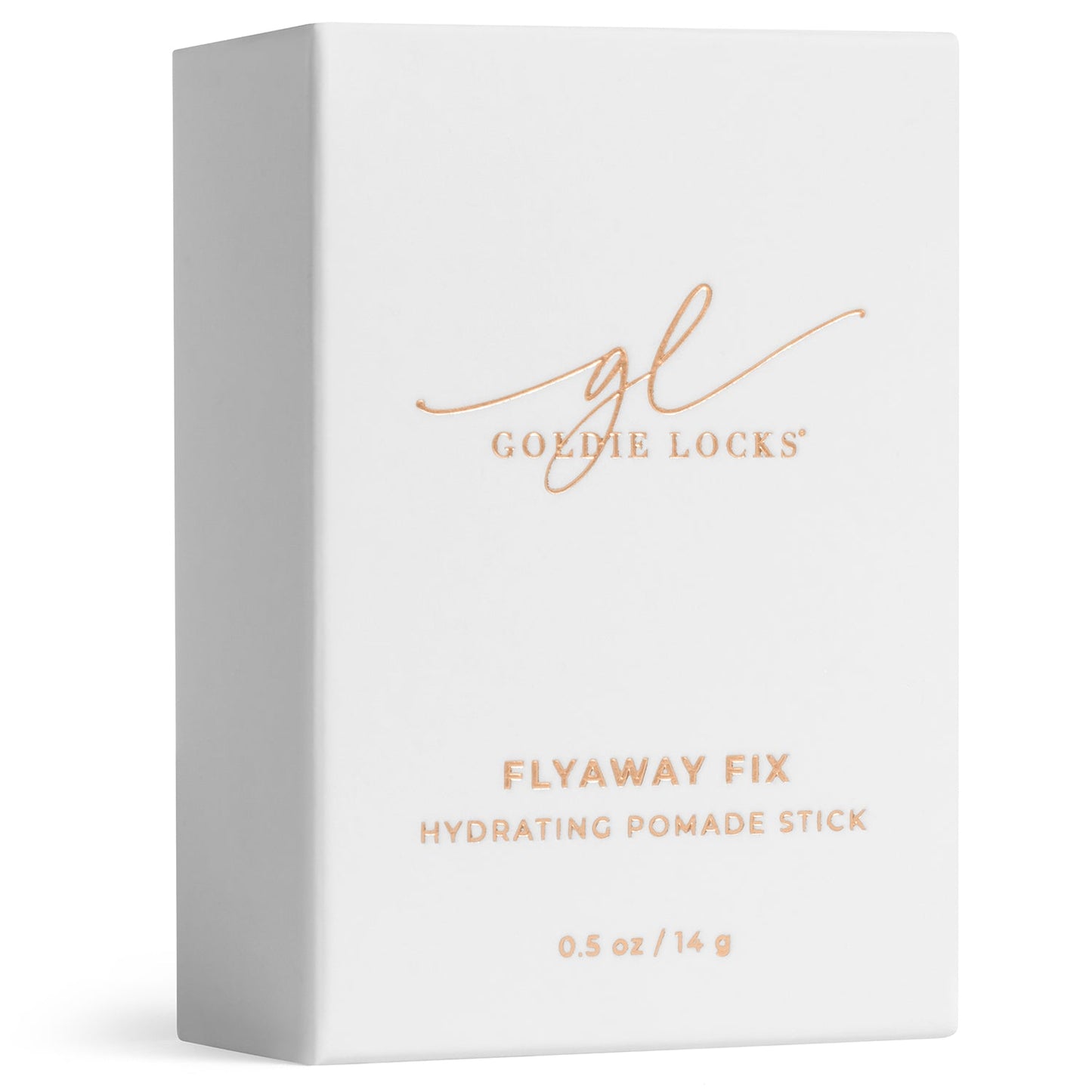 Benefits
Style Versatility

Tames flyaways & new hair growth
Pristine/polished styling
Instant texture & definition
Camouflage split ends

Hydrating & lightweight
Non-greasy formula
Brushable, long-lasting hold
Premium-quality, clean ingredients formulated to deliver exceptional results.
RESPONSIBLY MADE
Vegan
Cruelty free (Leaping Bunny Certified)
FREE OF
SULFATES • PARABENS • PHTHALATES •
GLUTEN • DMDMH
MADE FOR
All hair types & textures
Extension-friendly
Color-safe
SCENT
Experience our delightful Coconut Sandalwood Musk scent, adding a sensory experience to your hair care routine.
How To Use
Can be applied to damp or dry hair
Apply directly onto hair or apply on fingers/hands then work into hair
Apply at the scalp to control flyaways
Apply through the ends to camouflage split ends
For polished look, apply then brush through for sleek finish
For shorter hair, apply in a circular motion, then style
For longer hair, apply mid-shaft to ends for piecey texture
Ingredients
Key Ingredients
PRICKLY PEAR
Prickly pear can help to moisturize, strengthen, add shine, reduce frizz, protect against damage, and potentially promote hair growth.
AGAVE
Agave can help to hydrate, soften, reduce frizz, protect against heat damage, promote healthy growth, and add shine to the hair.
CUPUAÇU
Cupuaçu can help to moisturize, strengthen, improve elasticity, add incredible shine, and protect against damage.
Ricinus Communis (Castor) Seed Oil, Euphorbia Cerifera (Candelilla) Wax/Candelilla Cera/Cire de candelilla, Hydrogenated Castor Oil, Stearyl Behenate, Tribehenin, Lauryl Laurate, Hydrogenated Vegetable Oil, Fragrance/Parfum, Opuntia Ficus-Indica Seed Oil, Theobroma Grandiflorum Seed Butter, Agave Tequilana Leaf Extract, Coumarin, Linalool, Benzyl Benzoate, Limonene.
Subscribe + Save
How It Works
Choose your product and select 'subscribe + save'.
Easily manage your subscription by logging in to your account. Easily pause, skip, or cancel anytime.
Complimentary shipping on all subscription orders.
If you have opted for monthly subscription payments, Goldie Locks® will charge your credit card on file on the same day of every month. This generally will fall on the day that your subscription was originally created; the only exception would be if the payment was declined, and we had to retry the payment on a later date than usual. The next payment would still be taken on the original date, as your billing cycle remains unchanged. Monthly subscriptions are automatically renewed at the end of the billing cycle, to ensure a seamless experience.
You will also receive advanced email notifications at least 2 days prior to your billing cycle to inform you about the upcoming charge to your credit card on file. You may log in to your account to update your subscription settings.
Polish Styles. Tame Flyaways.
Enhance Texture.
Tames flyaways
Creates instant texture & definition
Camouflages split ends
Lightweight,
Non-Greasy Formula
Doesn't weigh hair down
No greasy residue
Brushable, long-lasting hold
Complete Your Hair Routine

Goldie Locks® Products are free of Parabens, Sulfates, Phthalates, and Dmdmh. Gluten Free.
Cruelty Free. Vegan.
Questions
WHAT IS FLYAWAY FIX?
Flyaway Fix is a hydrating pomade stick that helps to control new hair growth, hair sectioning and manage unruly hair, making it ideal for everyday or specialty styling.
WHERE CAN I USE THE FLYAWAY FIX?
The Flyaway Fix is perfect for on-the-go application. It's an excellent addition to your purse, gym bag, or stylist bag. It provides a quick fix for any hairstyle, from sleek ponytails to taming new growth, grey or unruly hair.
HOW DO I USE FLYAWAY FIX?
Apply the Flyaway Fix to the hairs that need to be kept in place. It can be used on damp hair near the hairline to control baby or fine hairs or used liberally throughout dry hair. It will improve the cleanliness of all your hairstyles and provide hydration with a soft hold.
WHAT ARE THE KEY INGREDIENTS IN FLYAWAY FIX?
Prickly pear / cactus, cupuaçu and agave which delivers hydrating and moisturizing benefits to condition your hair while maintaining control over your style.
DOES FLYAWAY FIX HAVE A FRAGRANCE?
Yes, Flyaway Fix has a gentle fragrance similar to our Goldie Locks® Smoothing Cream.
CAN FLYAWAY FIX BE USED ON ALL HAIR TYPES?
Yes, Flyaway Fix is designed to be versatile and can be used on all hair types.
DOES FLYAWAY FIX CAUSE ANY DAMAGE TO THE HAIR?
Flyaway Fix is formulated to be gentle on your hair. Its weightless nature and conditioning ingredients help to hydrate and protect the hair, rather than causing damage.
HOW CAN I USE FLYAWAY FIX ON DAMP HAIR?
Apply Flyaway Fix along the hairline while your hair is still damp. This is a particularly effective method for controlling fine or baby hairs.
WHAT IS THE BEST WAY TO USE FLYAWAY FIX ON SHORT HAIR?
For short hair, apply Flyaway Fix in a circular motion throughout your dry hair. This helps distribute the product evenly for optimal control and styling.
CAN FLYAWAY FIX BE USED ON LONGER HAIR?
Yes, Flyaway Fix works well on longer hair too. It can be applied to the ends of the hair to blend and mend split ends effectively.
IS FLYAWAY FIX SAFE TO USE EVERY DAY?
Though you may not need to reapply it everyday, yes, the gentle formula of Flyaway Fix makes it suitable for daily use.
DOES FLYAWAY FIX WORK ON ALL HAIR COLORS?
Yes, Flyaway Fix is colorless and works seamlessly on all hair colors. It won't affect your hair color or leave any visible residue.
CAN I USE FLYAWAY FIX TO STYLE MY HAIR FOR SPECIAL OCCASIONS?
Absolutely. Flyaway Fix provides a soft, manageable hold that is ideal for creating a variety of hairstyles for any occasion.
CAN I USE OTHER HAIR PRODUCTS WITH FLYAWAY FIX?
Yes, Flyaway Fix can be used in conjunction with your other favorite hair products. It's versatile to enhance your end result which can be used at the end of your style for detailing or near the beginning to help control hairs along your hairline.
IS FLYAWAY FIX SUITABLE FOR SENSITIVE SCALPS?
Flyaway Fix is formulated with gentle, hydrating ingredients that are generally well-tolerated. However, if you have a sensitive scalp, we recommend performing a patch test prior to using it.
CAN FLYAWAY FIX HELP WITH FRIZZY HAIR?
Yes, Flyaway Fix is designed to control hair. Its hydrating ingredients may help to smooth the hair, reducing the appearance of frizz.
WHY WILL I LOVE THE FLYAWAY FIX?
Flyaway Fix is versatile and ideal for a variety of hair-related challenges. It is great for controlling new "baby" hairs, camouflaging split ends, and adding shine. Its weightless quality ensures no additional burden on your hair.
IS FLYAWAY FIX GLUTEN FREE?
Yes! Flyaway fix is vegan and free from gluten along with, parabens, sulfates, dmdmh and of course animal cruelty.
WILL MY FLYAWAY FIX MELT?
Flyaway Fix is a pomade so you will want to keep it away from direct sunlight or excessive heat to avoid it softening. Some application methods may want to heat the pomade stick slightly with a blowdryer before use but if you do not intend for this type of application, avoid direct heat.
IF MY FLYAWAY FIX MELTS, IS IT RUINED?
No, if your Flyaway Fix melts it will still be a great product to use and some may prefer the softer pomade application. Once your product cools it will take a similar shape as long as it is still within the original packaging.