Skip to product information
No Crease Hair Clips 4-Pack
$12.00
Discover seamless style with our No Crease Hair Clips: your go-to for a mark-free, comfortable hold. A must-have for any makeup or beauty routine.
Shipping Policy:
We ship to all locations within the United States and internationally.
Orders are typically processed and shipped within 2-3 business days.
Shipping rates will vary based on the size and weight of the item(s) and the destination.
Expedited shipping options are available for an additional cost.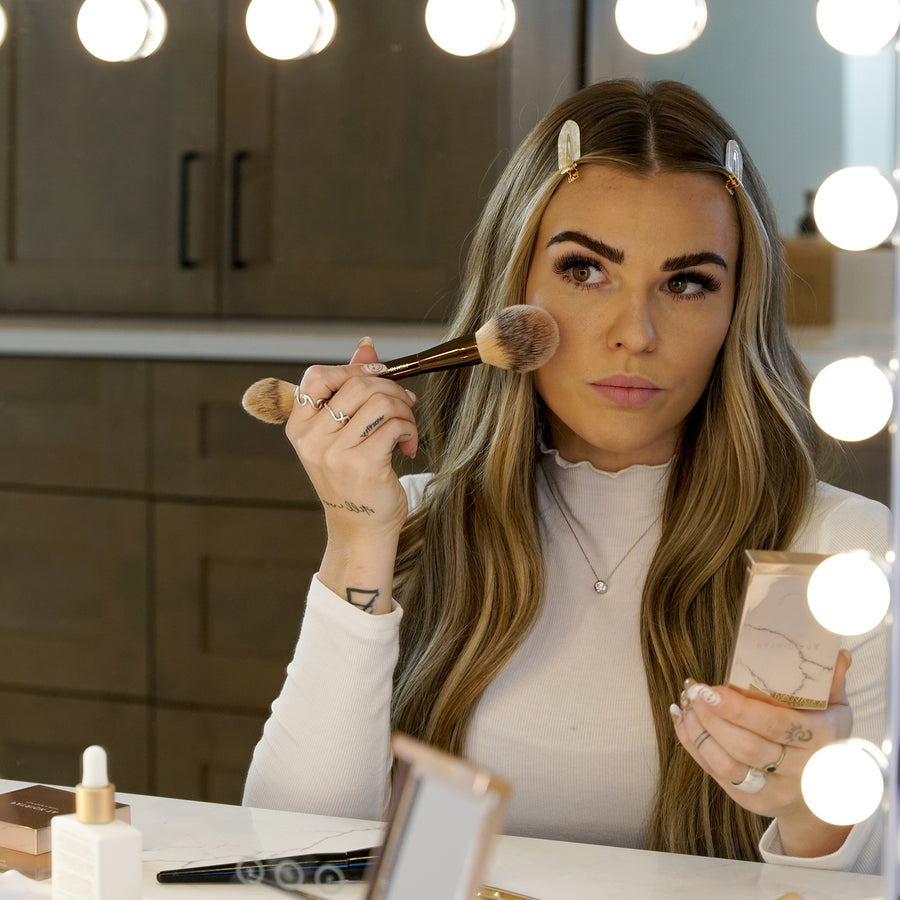 Effortless Makeup Application
Smooth Application: Keeps hair back, ensuring a flawless face.
Mark-Free Hold: Secure grip, no hair creases.
Comfort Focus: Wear comfortably while you beautify.
Crafted for Quality
Premium Build: Durable materials for long lasting use.
Gentle Grip: Secure hold without damaging hair.
Snag-Free Removal: Designed for easy, pain-free release without snagging or pulling.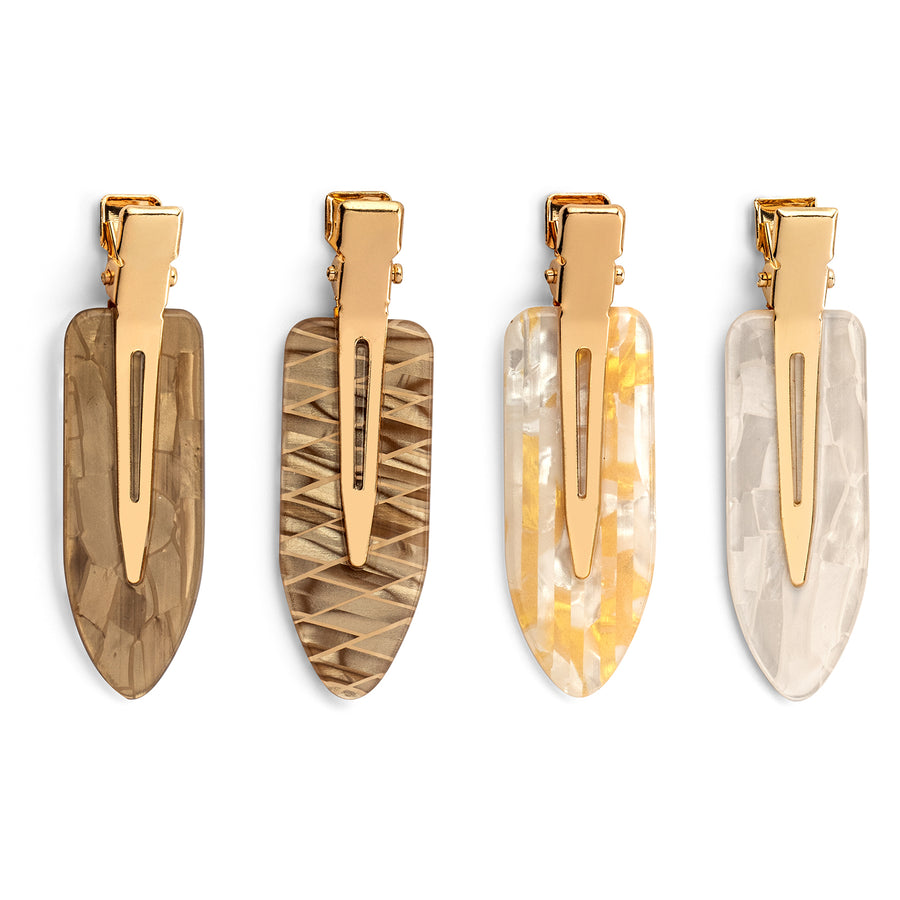 Style Meets Versatility
Colorful Choices: Chic selection in pearl, tan, gold, and brown.
Everyday Essential: Perfect for any hair type or style.
Mix & Match: Coordinate with any look or occasion.
Complete Your Hair Care Routine
Frequently Asked Questions
These clips are designed for all hair types, including straight, curly, thick, and fine hair. They work well on both wet and dry hair.
No, they are specifically designed to hold your hair back without leaving any marks or creases, making them ideal for styling and makeup application.
Yes, their lightweight and no-teeth design ensure comfort for prolonged wear. With that being said, most use these clips temporarily during their beauty routine.
Absolutely! These clips are suitable for both wet and dry hair, providing a secure hold without causing damage.
Simply wipe them with a damp cloth or wash them gently with soap and water. Avoid using harsh chemicals.
Yes, each set comes with different colors, and you can mix and match them according to your style or mood.
Each set includes four clips. The first set contains 2 pearl and 2 tan clips, while the second set has 2 gold and 2 brown clips.
While they are designed for gentle hold and may not be suitable for high-intensity activities, they are perfect for light workouts, yoga, or daily activities.
Yes, they are safe for children, but they are also stylish and functional for adults.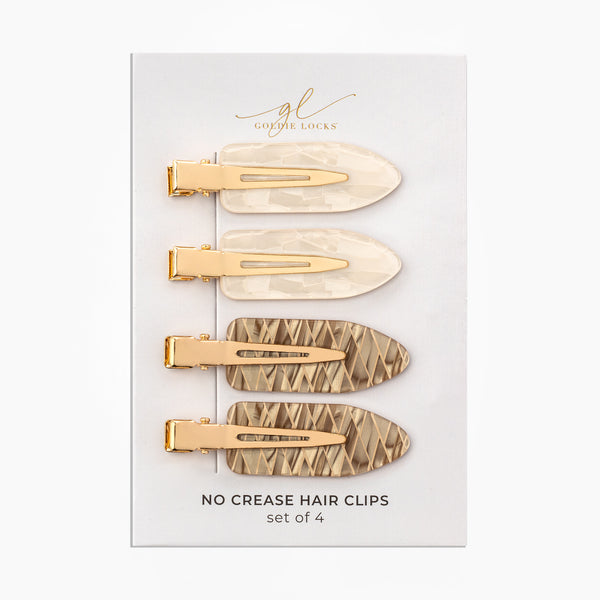 No Crease Hair Clips 4-Pack
$12.00