The ultimate all-in-one multitasker. This lightweight formula effortlessly protects, detangles, and strengthens your locks, infusing them with long-lasting hydration and brilliant shine. Made for all hair types, this luxurious leave-in conditioner leaves your hair supple, more manageable, and smoother than ever, all while providing a protective shield against the damaging effects of the sun, heat, and pollution.
Details
How To Use
Ingredients
Subscription
View full details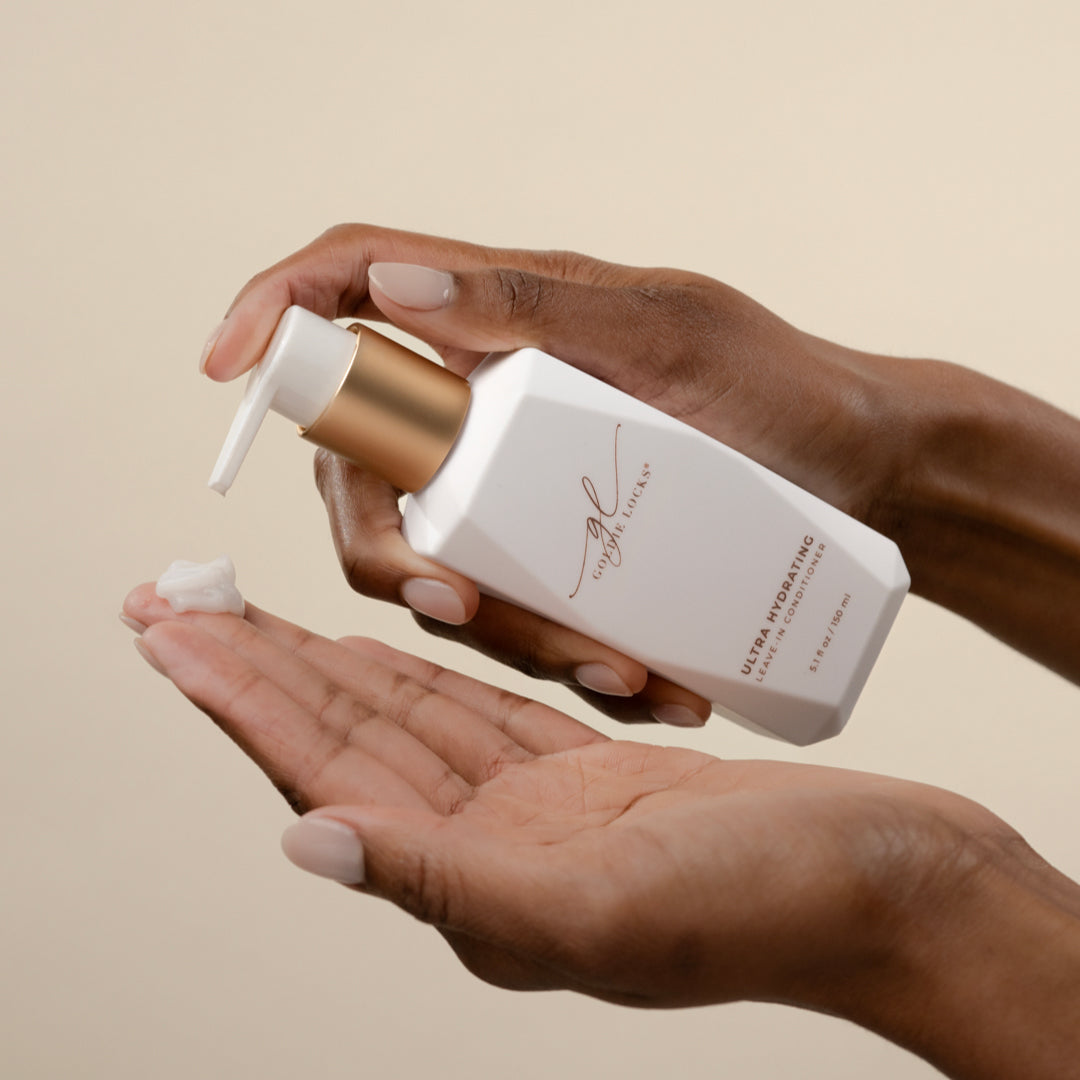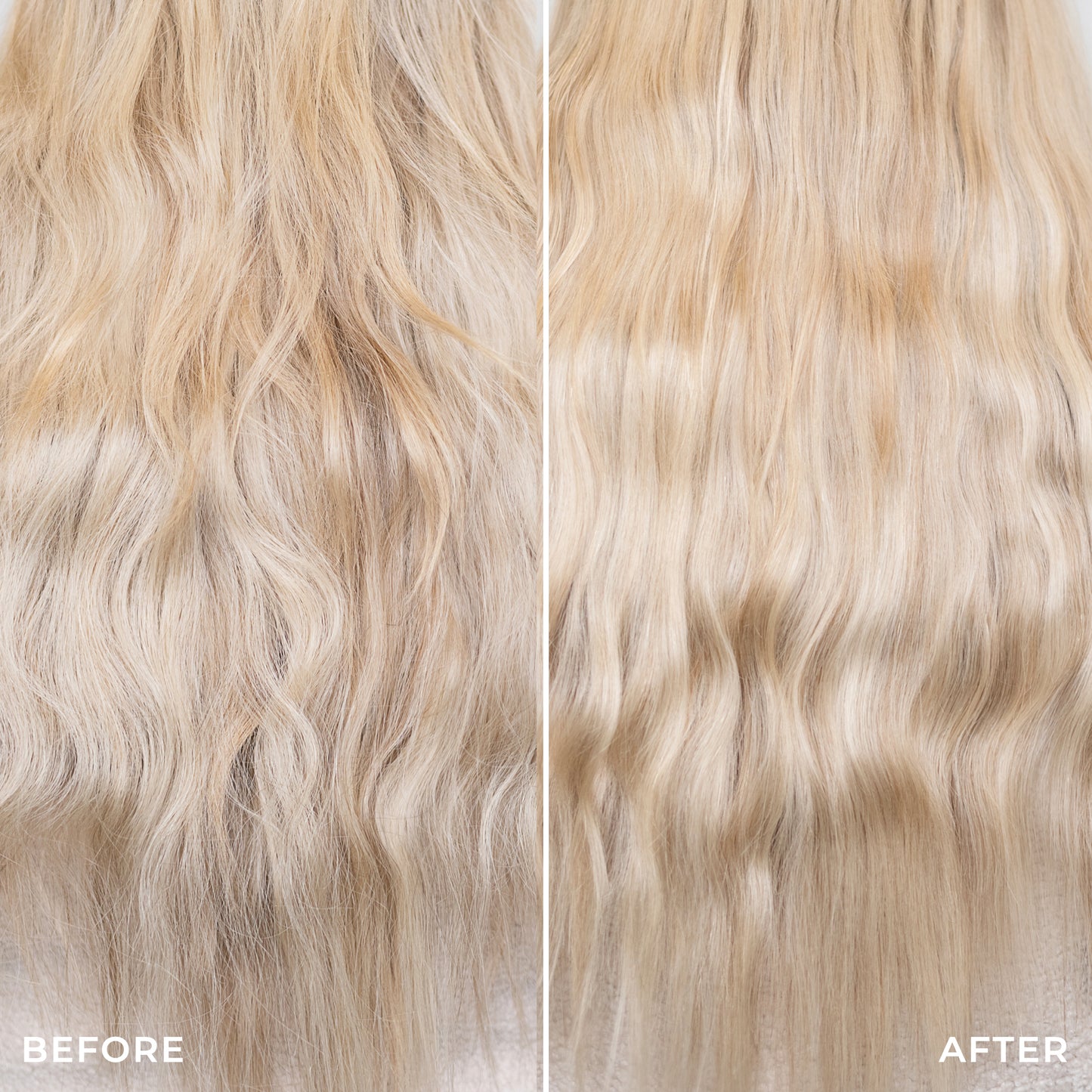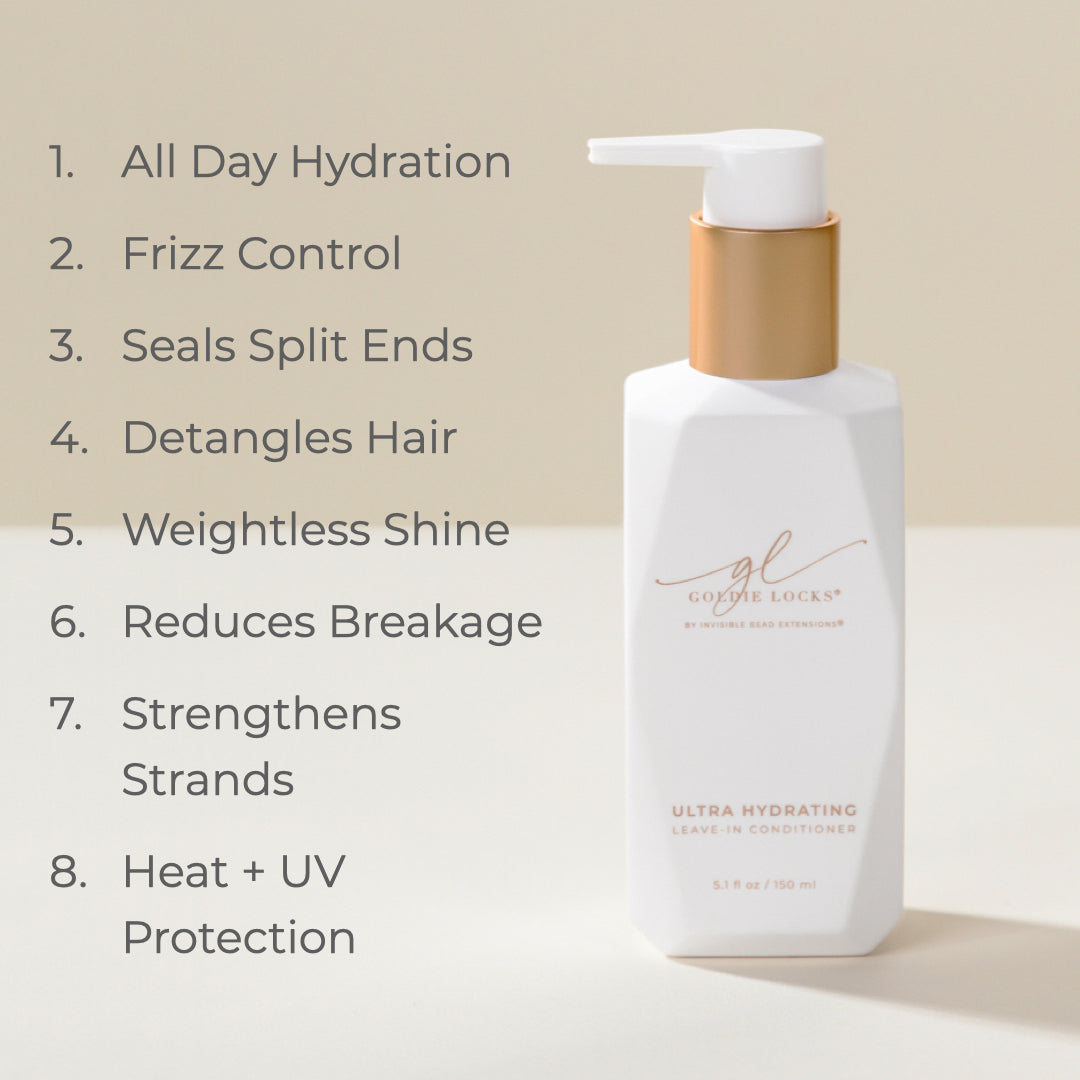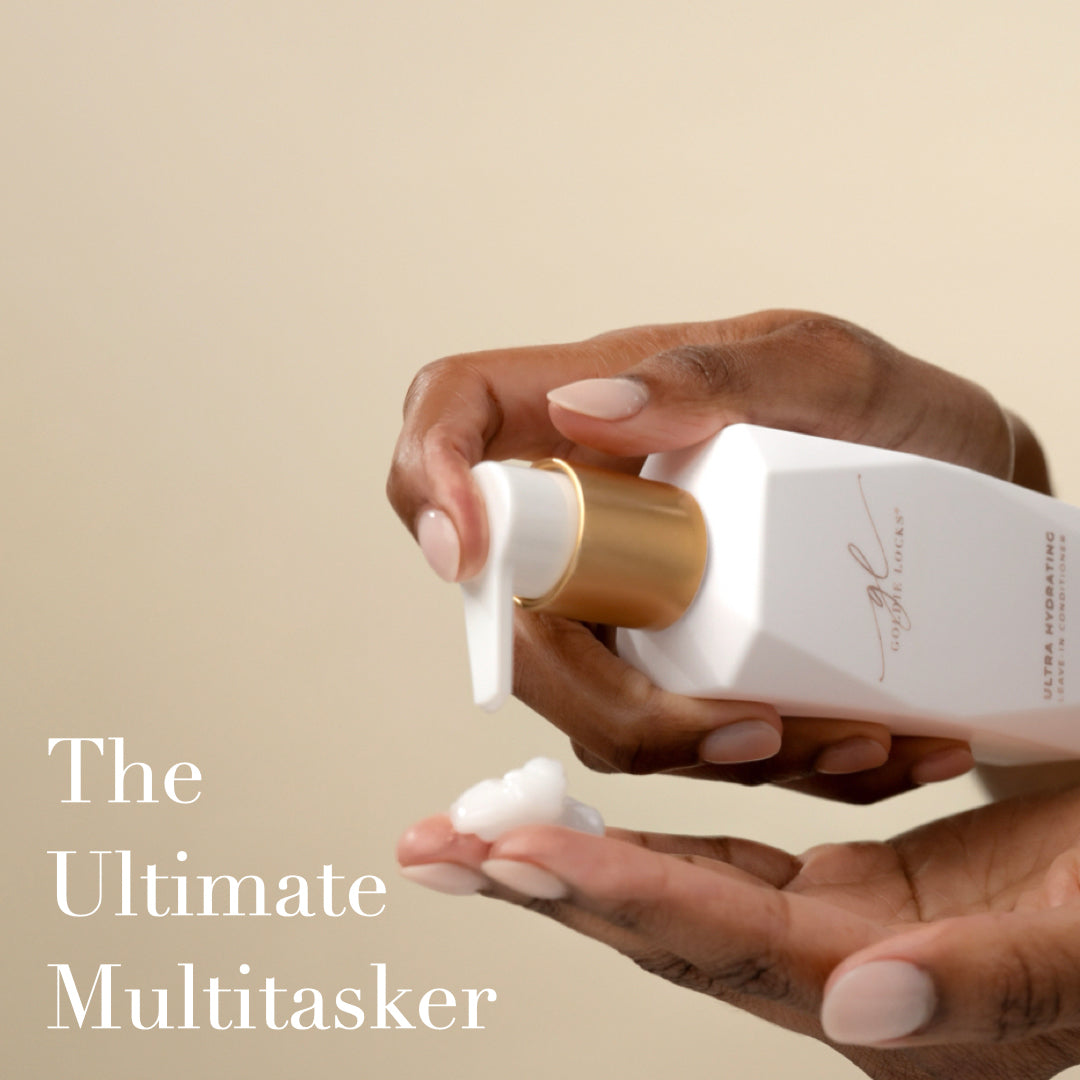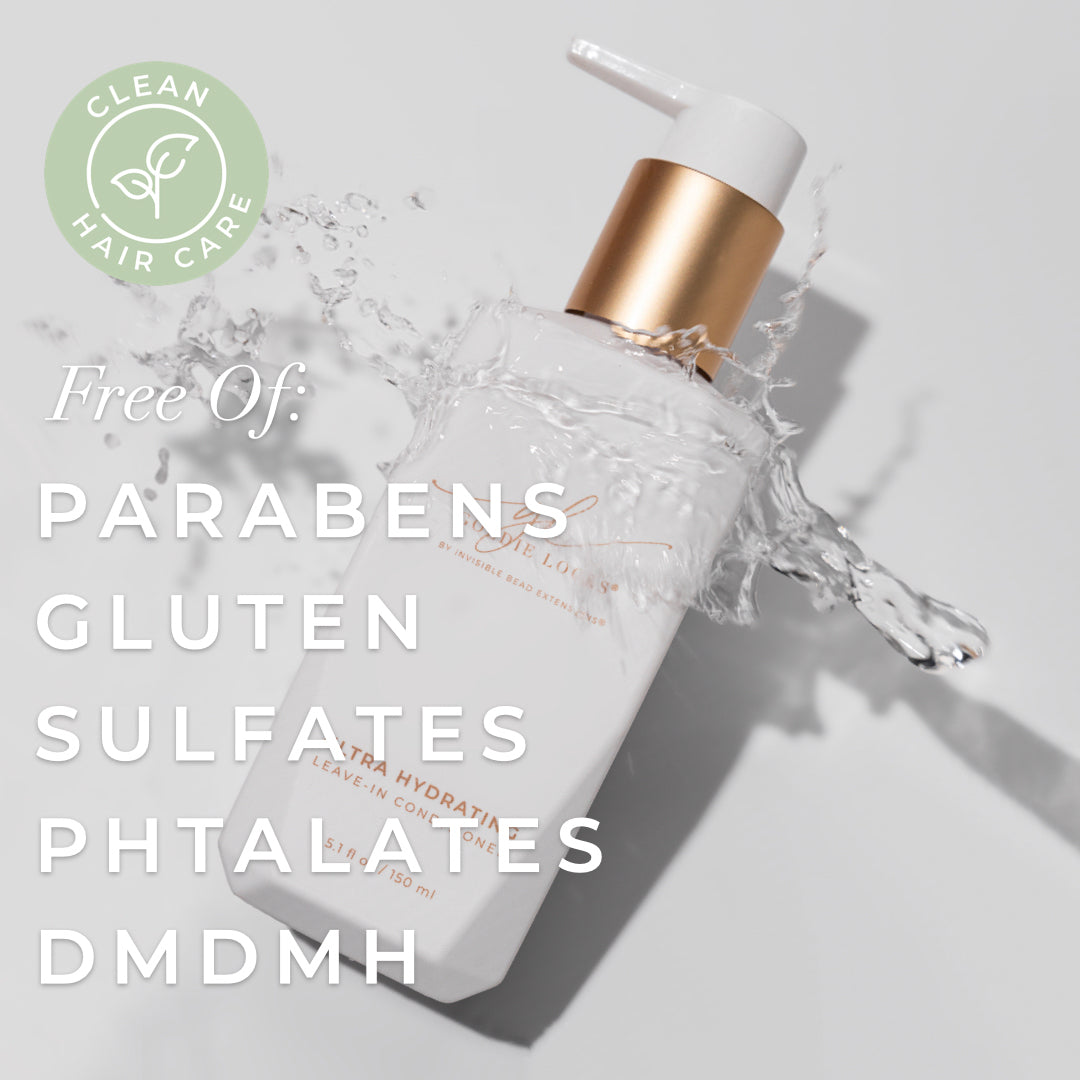 Details
Discover the ultimate multitasker. This lightweight leave-in conditioner is essential for daily care, strength, and protection. Not only does it protect your hair from harsh aging elements like the sun, heat, and pollution—it deposits long lasting hydration for stronger, smoother, more manageable hair from the inside out.
Effortless Multitasking: Protects, detangles, and strengthens your locks, all in one lightweight formula.
Intense Hydration & Shine: Penetrates deep into each strand, offering lasting hydration and brilliant shine.
Smooth & Manageable: Leaves hair supple and smooth, making it easier to manage and style.
Ultimate Protection: Provides a protective barrier against damaging sun, heat, and environmental pollutants, ensuring your hair's health and vitality.
MADE FOR
Made for all hair types + textures
Extension friendly
Color safe
FREE OF
SULFATES • PARABENS • PHTHALATES • GLUTEN • DMDMH
RESPONSIBLY MADE
Clean Hair Care
Vegan
Cruelty Free - Leaping Bunny Certified
EXTENSION APPROVED
Goldie Locks® hair care is thoughtfully formulated to extend the life, vibrancy, and integrity of hair extensions.
SIGNATURE SCENT
Glacé Tropical Citrus
Blended with tender pink grapefruit, refreshing sweet orange, cast with raw nectar and finishing notes of juicy lime... our signature scent will take you away to a tropical oasis.
How To Use
Can be used on wet or dry hair, and to refresh second & third day hair.
On Wet Hair:
Mist and comb through towel dried hair to evenly distribute product from roots to ends.
On Dry Hair:
Apply on dry hair for a boost of hydration, shine, and frizz control.
Pro Tip:
Mist on second or third day hair to deliver a refreshing burst of hydration and UV protection.
Ingredients
Signature Complex
ROSE WATER
Softens hair, calms frizz and restores shine.
VANILLA BEAN
Instantly adds shine and strength while leaving strands smooth and silky.
WHITE TRUFFLE
Protects strands, locks in long-lasting moisture, and revitalizes dull, dehydrated hair. Leaves strands more manageable and smoother than ever.
MARULA OIL
Nourishes hair and tames frizz, all without weighing things down.
BIOTIN
Strengthens strands, minimizes splits and breakage, all while improving strength and elasticity.
GINSENG
Nourishes, softens and protects strands.
FULL INGREDIENTS LIST
Aqua (Water/Eau), Propylene Glycol, Cetearyl Alcohol, Cocos Nucifera (Coconut) Oil, Cyclopentasiloxane, Panthenol, Cinnamidopropyltrimonium Chloride, Sclerocarya Birrea Seed Oil, Panax Ginseng Root Extract, Vanilla Planifolia Fruit Extract, Rosa Damascena Flower Water, Tuber Aestivum Extract, Biotin, Fragrance/Parfum, Phenoxyethanol, Silicone Quaternium-22, Polyglyceryl-3 Caprate, Dipropylene Glycol, Glycerin, Cocamidopropyl Betaine, Isopropyl Alcohol, Ethylhexylglycerin, Citral, Linalool, Citronellol, Limonene, Sodium Benzoate, Potassium Sorbate
Subscribe + Save
How It Works
Choose your product and select 'subscribe + save'.
Easily manage your subscription by logging in to your account. Easily pause, skip, or cancel anytime.
Complimentary shipping on all subscription orders.
If you have opted for monthly subscription payments, Goldie Locks® will charge your credit card on file on the same day of every month. This generally will fall on the day that your subscription was originally created; the only exception would be if the payment was declined, and we had to retry the payment on a later date than usual. The next payment would still be taken on the original date, as your billing cycle remains unchanged. Monthly subscriptions are automatically renewed at the end of the billing cycle, to ensure a seamless experience.
You will also receive advanced email notifications at least 2 days prior to your billing cycle to inform you about the upcoming charge to your credit card on file. You may log in to your account to update your subscription settings.

Goldie Locks® Products are free of Parabens, Sulfates, Phthalates, and Dmdmh.
Gluten Free. Cruelty Free. Vegan.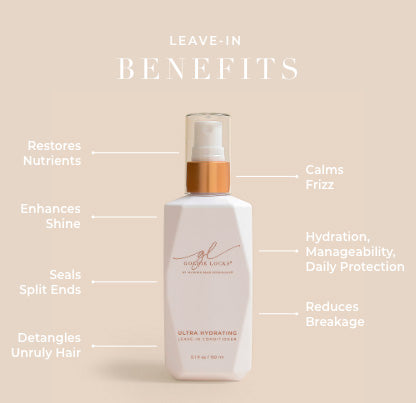 Complete Your Routine
You May Also
Be Interested In
Questions
WHAT IS A LEAVE-IN CONDITIONER?
A leave-in conditioner is a lightweight conditioner that you leave on your hair. It provides more benefits to scalp and hair protection because it is a foundational styling product. This is the first product generally placed on your hair after towel-drying.
DO I NEED LEAVE-IN CONDITIONER IN MY DAILY HAIR CARE ROUTINE?
If your hair is dry, tangles easily, or is in need of body and luster, then a leave-in conditioner will be key for your daily routine. In addition to this, if you color or lighten your hair and have exposure to pollution and direct sunlight you will need a leave-in conditioner to keep your haircolor intact and in great condition.
WHY DO I NEED A UV PROTECTANT FOR MY HAIR?
Our scalp is made up of living cells which will become damaged by direct UV contact, leading to sunburn or skin cancer. Similarly your hair luster and shine will decrease, causing damage to your hair if you do not use a UV protectant.
CAN I USE LEAVE-IN CONDITIONER TO STYLE MY HAIR?
Leave-in conditioners send light hydration and moisture directly on your hair which can be great if you want to emphasize wavy, curly and coily textures.
SHOULD I SPRAY LEAVE-IN CONDITIONER ON MY SCALP?
We do not recommend applying leave-in conditioner directly on your scalp because your body is naturally creating the oils necessary to drive nutrients. We recommend applying leave-in conditioner mid strand through ends.
WHAT IS PROTEIN-SENSITIVE HAIR?
Protein-sensitive hair is hair that is extremely sensitive to the effects of protein (the ingredient) in hair products.
When hair is exposed to too much protein you actually cause more harm than good and will begin to experience negative results such as dry hair, dull hair, and breakage.
HOW CAN YOU TELL IF YOUR HAIR IS PROTEIN-SENSITIVE?
Follow these steps:
After getting out of the shower do not apply any styling products
Allow hair to air dry with minimal effort, i.e. brushing through
Feel the texture of the hair once dried
Once your hair is dry and you try to brush through it, you will notice that your hair is protein sensitive if you experience breakage and/or split ends.
Also, if your hair feels hard, rough, or dehydrated, it's likely that your hair has been exposed to too much protein, resulting in damage to your hair.
WHY SHOULD YOU USE PROTEIN FREE LEAVE-IN CONDITIONER?
Protein-sensitive hair is hair that is extremely sensitive to the effects of protein (the ingredient) in hair products.
When hair is exposed to too much protein you actually cause more harm than good and will begin to experience negative results such as dry hair, dull hair, and breakage.
WHAT DOES PROTEIN DO TO HAIR EXTENSIONS?
Protein on your hair extensions will dehydrate them quickly and prematurely, leading you to dry, brittle hair that becomes unmanageable as well as breakage.
This is due to the chemical processing your hair extensions go through before getting to you. This process can melt away your hair's natural hydration barrier, the cuticle.
Therefore, protein tends to dehydrate hair on contact. Switching your hair care to protein free products will preserve your hair and prevent damage, as it works to supplement essential daily nutrients.